Find lessons in Singing at MusicTeachers.co.uk
Want to Learn to Sing? Try Singing Lessons!
Do you sing? Would you like to learn to sing? Why not take singing lessons with one of our expert teachers! All our teachers have a wealth of knowledge in teaching, experience in providing professional singing lessons as well as being professional performers. In your singing lessons, they can help you personalise your own unique musical journey, with great singing technique to support you along the way. Our music teachers cover all genres from rock and pop to classical, jazz and musical theatre in their singing lessons - there's never been a better time to learn to sing!
Singing Lessons with Professional, Trusted Singing Teachers
At MusicTeachers.co.uk, we are industry leaders in regards to safeguarding and child protection. All of our singing teachers hold the enhanced DBS certificate and share our vision for a regulated singing tuition platform. We offer peace of mind, knowing that your singing lessons are of high quality as well as being as safe as possible.
Singing Lessons are Good for You!
It has been proven that singing lessons have enormous benefits for both physical and mental health. The act of singing can be therapeutic, release endorphins, as well as being a great stress reliever. Not to mention, singing lessons either 1-1 or singing lessons in a choir are an amazing way of socialising and meeting new people, not to mention improving your singing!
Singing Lessons Wherever Works for You
Our singing teachers are based all around the country. Check out our singing teachers in some of our biggest locations:




Not Sure Singing Lessons are for You?
MusicTeachers.co.uk offer music lessons in a wide range of instruments.
Why not have a look at some of the other instrument lessons we offer:




Our Customers Love MusicTeachers.co.uk
"Great service and experienced instructors!!"
5 out of 5
Despina Sotireli - Student at MusicTeachers.co.uk
FAQ
How Do I Get Started?
Simply choose your favourite teacher and send them a direct message by pressing the blue button on the right hand side of their profile! Then you and your music teacher can chat to arrange the date, time and location for your first lesson.


How Do I Pay?
Once you have agreed on the details of your first lesson, your teacher will create a booking on the site. Payment can then be made via the platform. This is as simple as buying anything else online. You have the option of buying one lesson or buying a flexible block of lessons where you can receive up to 10% off.


Why Do Prices Vary?
At MusicTeachers.co.uk we let our teachers set their prices depending on their own experience, demand and location. With our advice, teachers choose an appropriate price from 8 set prices. A lower price is not necessarily a sign of a lower quality teacher.


Lesson Types
MusicTeachers.co.uk only currently offers 1:1 lessons , but keep an eye on the website as we are planning to expand to group, and online lessons.


Can I Borrow an Instrument?
We do not offer an instrument rental service. However, our teachers can often advise you on this - so don't hesitate to ask your teacher for help finding the right rental service.


Lessons for All Levels
Our music teachers offer lessons at all levels - from beginners to advanced players. If you have specific requests such as GCSE/ A-Level tutoring, or preparation for a University audition, let us know and we can help you find the right teacher!


Lessons for Children
All of our teachers are high-quality professionals, holding either a music degree or years of relevant experience. In addition, we require that all of our teachers hold the Enhanced DBS certificate. So we can promise that your child's lesson with one of our teachers will be high quality and safe.
If you have any questions about age and teaching approaches, you can contact the teacher directly or get in touch with our office team about finding the right teacher for your child.


Lessons for Mature Students
Are you looking to rekindle your old love of music after a long hiatus? Or looking to finally start something you've wanted to do your whole life? Our teachers are well equipped with stimulating lesson content for mature students as well as children, and will do all they can to make you feel comfortable and to personalise the experience for you!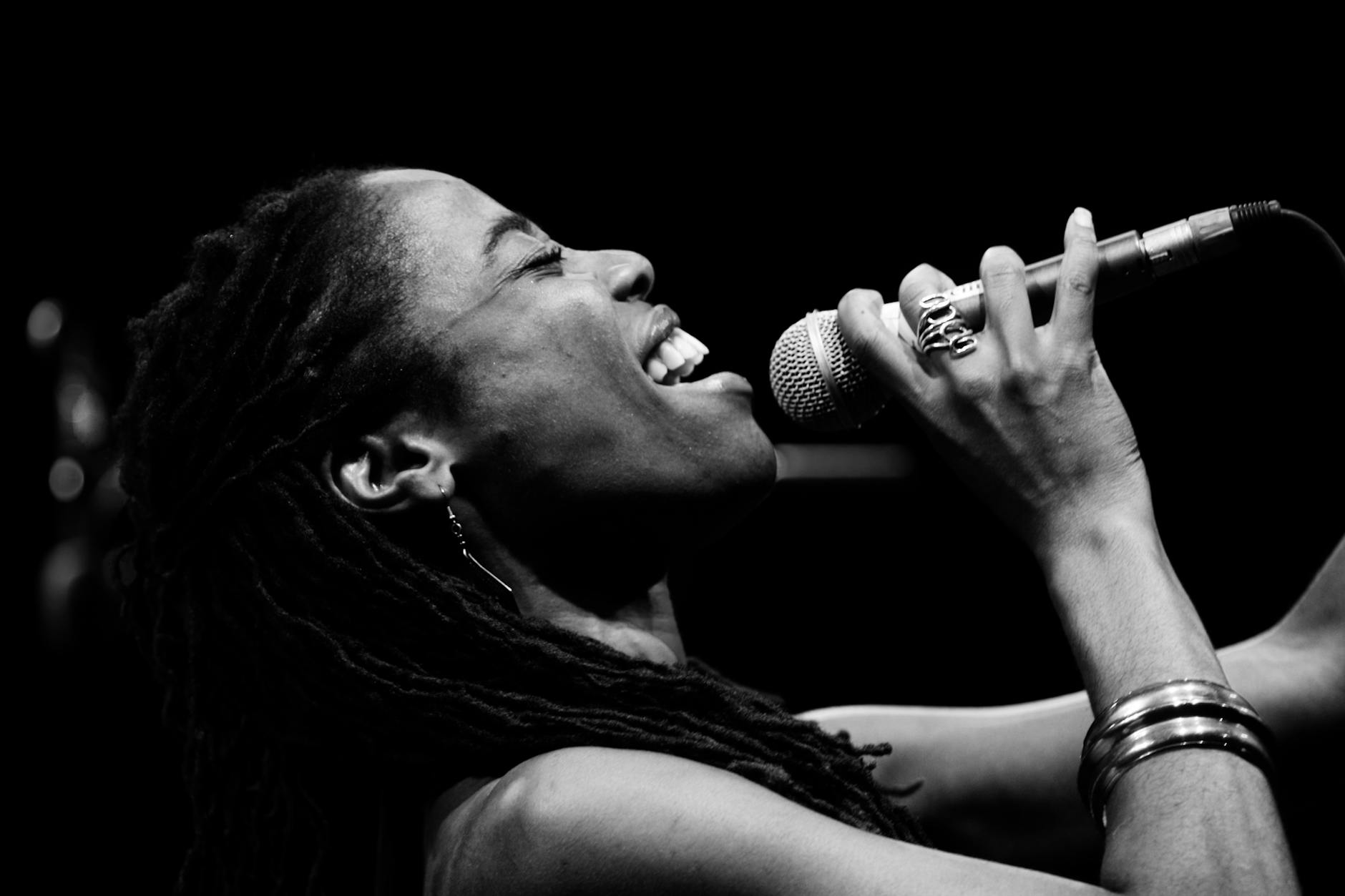 Patience and Practice as You Learn to Sing
When you're learning to sing, practice is as important as it is for any aspiring musician - it's how we improve and see progress. At the start of your musical journey, during your first singing lessons for example, it's important to set reasonable goals and to practice little and often. Although this applies to all instruments, as you learn to sing vocalists should take this into extra consideration. Whilst you're in the early stages of your singing lessons, you'll still be working on proper technique, and it's important not to get too excited and sing for hours at a time right away - you might not be able to spot a mistake you're making with your technique and you could damage your vocal cords as you learn to sing.
Make sure you use a variety of methods of recording the exercises and techniques from your singing lessons and try practicing for 20 minutes a day at first, and when you're more confident you can increase this to half an hour, then 45 minutes and eventually, an hour a day. Focussed practice is also important - we recommend taking some notes in your singing lessons so you can remember what you need to focus on. Singing Teachers will often recommend exercises or sections to practice in your singing lessons, so maybe you can try to get through a couple of those in each practice session. Be patient - when you start to learn to sing you may be told to only focus on one tiny section o a piece to begin with, but eventually you'll learn to sing the whole thing confidently, and it will be so worth all the hard work!
Learn to Sing Songs in your Singing Lessons
We almost never see singers performing from sheet music - it's good practice in all genres to learn to sing your songs off by heart. But learning songs is a difficult process - you have to remember not only the words and melody, but your singing technique, rhythm, posture, articulation, dynamics etc. The goal is to be able to learn to sing the piece without sheet music, off by heart, perfectly - but this takes work! In your singing lessons, your teacher will recommend you learn to sing the song by breaking down each element and focusing on them individually in your practice sessions. For example, you can learn to sing the words out of context by saying each phrase over and over, or writing them down a few times. Similarly, it might help you to create a visual prompt sheet including bits of technique, direction and dynamics. Or you could learn to sing by practicing the melody on its own - try to learn to sing it on an open vowel sound around the house to see how far you can get without any sheet music. Another great way to memorise a song is to listen to it! It seems obvious but is often a forgotten technique. Directly after your singing lessons, put the song on your headphones on a bus or play it while you're doing the washing up - you will learn to sing it even if you're not focussing on it, it really helps to embed the song in your mind!
Keep Your Singing Lessons Fun
Of course there are so many complexities involved when you learn to sing, and so many hurdles and difficulties to overcome. But it's important to keep sight of what made you want to learn to sing in the first place, and to simply have fun! There will always be parts of learning in your singing lessons that are difficult and might start to feel annoying, but remember what your goal is and make sure to keep singing songs that make you excited! A good way to keep things fun aside from your singing lessons is to join a local choir or ensemble - this adds a social element as you learn to sing and also allows you to forget about whatever challenge you're facing at the moment and sing something completely different, that's just for fun! This can also greatly improve your skills - as when you learn to sing with others it demands super accurate timing and intonation!
Whatever You Need
At MusicTeachers.co.uk, we love helping connect students with their perfect teacher. If you have any questions about vocal lessons, call us on 07946125613 or send an email [email protected]. The office team are all professional musicians and educators and we love giving great service. We look forward to hearing from you!
Do You Want to Be a Music Teacher at MusicTeachers.co.uk?
We are always looking for talented music tutors all over the UK. Think you're the right person for the job?
Apply here!