At MusicTeachers.co.uk we have developed our own OnlineClassRoom which does not require extra logins or downloads of other software to use. Everything takes place through our secure platform. It makes it easy and convenient to access online music lessons without compromising the quality of the tuition; in fact some teachers and students tell us they experience greater musical progression when learning online!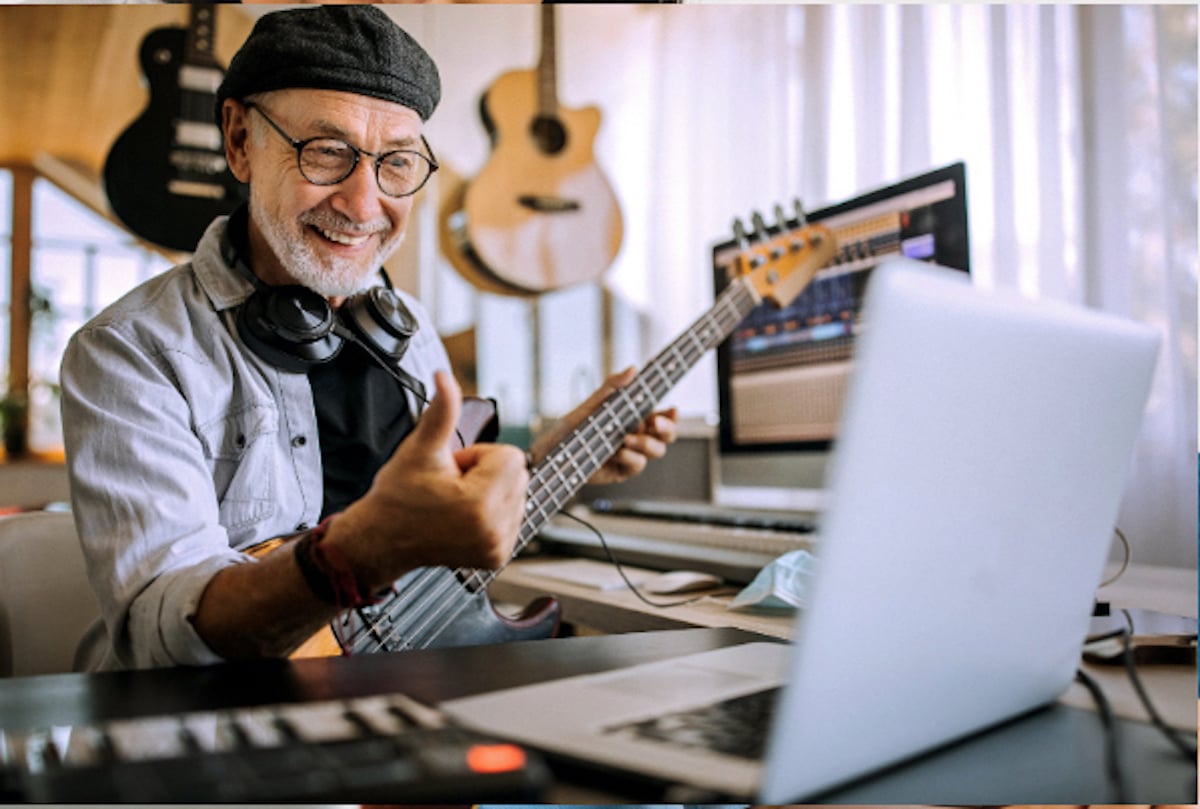 When you've agreed with your teacher that the lesson will take place online and when it has been added to the calendar, it will appear in your 'Future Lessons' overview on your student dashboard. Next to the lesson you will find a link that you can click on which will take you to our OnlineClassRoom.
The link is active 2 hours before the lesson begins so that you have time to check that it works smoothly. At the scheduled start time you'll meet with your teacher in the window and the lesson can begin.
The only thing you need to get started with online lessons is a microphone and a webcam. You can easily start with what's built into your computer or mobile device.
In the OnlineClassRoom it's possible to adjust sound and video settings, shift between different cameras, record video clips, share files, draw on the online whiteboard, play the virtual piano and much more. Every function is designed to support learning and makes as complete an experience as possible.
If you record a video clip during the music lesson it will automatically be stored in the file library on your dashboard. If you record a selected exercise you can go back and watch it again and again. In that way you can get the full experience outside of your scheduled lessons.
Read also: 6 benefits of online music lessons you may not have thought of..