Block of lessons
Purchasing a block of lessons from a teacher offers you a discounted rate while maintaining flexibility.
Teaches:
Violin, Music Theory, A-Level Teacher, GCSE Teacher
Availability:
Monday / Tuesday
Ability levels taught:
Beginners / Basic / Intermediate / Advanced
Age groups taught:
Children / Teenagers / Adults / Seniors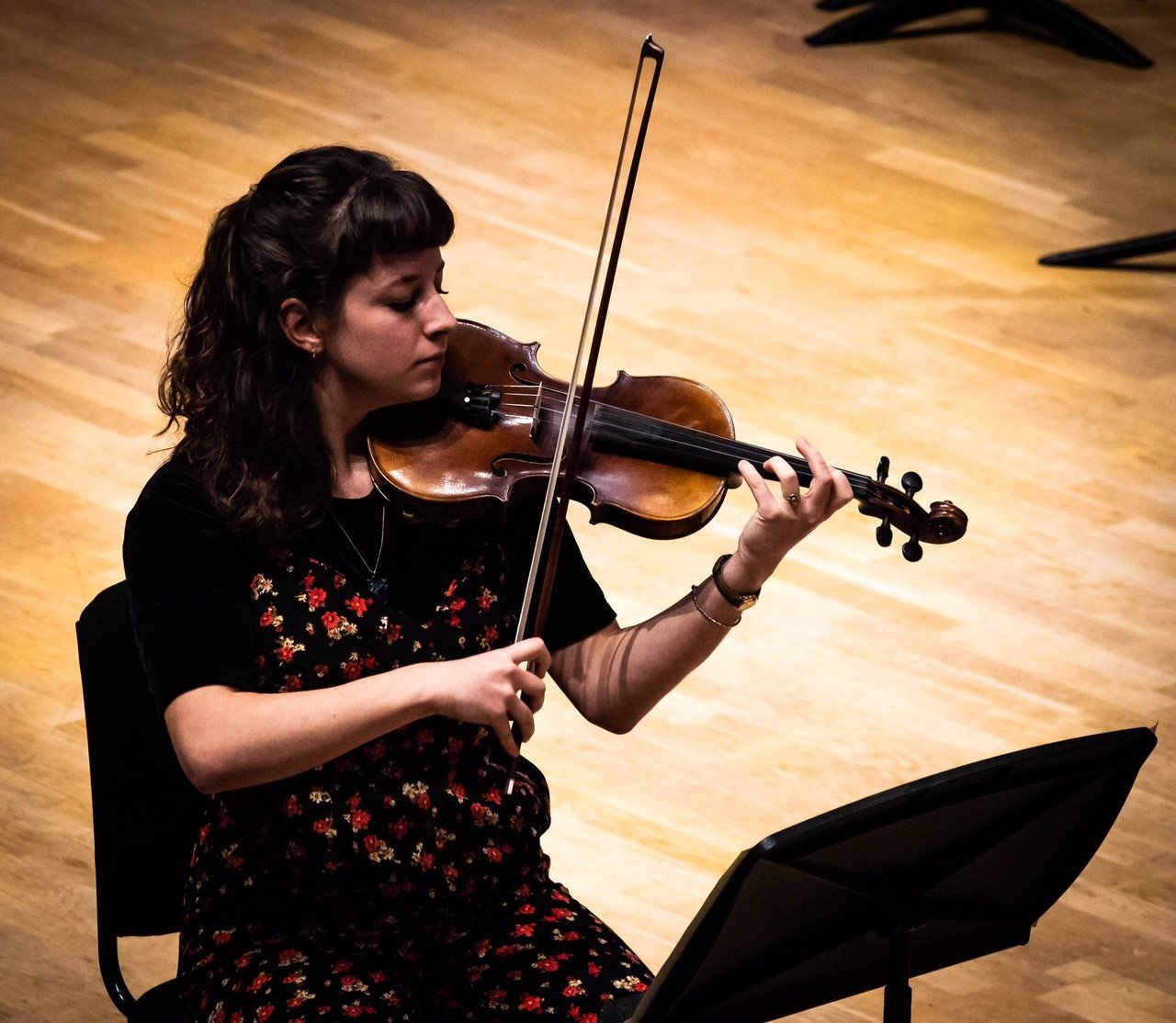 Reviews of Rhiannon
5
(4)
Created at 04/09/23
I contacted Rhiannon for temporary lessons while my normal in-person teacher was unavailable. I found it a bit scary the process of contacting a stranger through an online platform and playing in front of them but Rhiannon made it really easy, she was immediately able to pick up where I was in my learning and what I needed, she helped me progress and made it fun. I am really grateful and would definitely come back to Rhiannon in the future.
Created at 17/08/23
My daughter had music lessons through school and she was at the point where she wanted to quit playing the violin. Rhiannon is a fabulous music teacher, who is enthusiastic, encouraging and has inspired my daughter to carry on playing. My daughter now enjoys her lesson each week. Rhiannon goes through each piece of music in a methodical way teaching her about the different musical notes, tempo and beats. She is also very patient and provides lots of praise.
Created at 14/10/22
Rhiannon has been fantastic with our son as he begins his music-learning. She has been supportive, provided great feedback and guidance throughout his lessons. We would definitely recommend her as a teacher for first-time learners.
Teaching Locations
Online

The lessons are held online in our OnlineClassRoom
Quick to respond

The teacher responds to the first message from a new student within 48 hours on average

Presentation video

The teacher has a presentation video of themselves as a teacher on their profile

Highly recommended

The teacher has at least 3 recommendations from current and / or former students with a minimum of 4 out of 5 stars on average

High commitment

The teacher must be good at engaging with the individual student and making long-term and meaningful courses for them.
Average response time: 8 h. and 22 min.