Webinar about the new MusicTeachers.co.uk from 18th November 2021
The New MusicTeachers.co.uk
FAQs
Updated week commencing 10/01/22.
In the spirit of openness, warts and all, here are our responses to the common questions and comments that have come in this week.
What's in it for the teachers? What do we get for signing up?
Let's take a step back here and look at the offer. As a teacher you will:


Have the Fees collected for you no more chasing payments! And for the student, paying for music lessons is as fast and convenient as buying their next music book from an online store.

Notifications and reminders sent to your students reducing your communication time.

Free access to the OnlineClassRoom purpose built space for online music teaching. Full technical support when you need it.

High ranking in Google searches be on the first page of Google organic search results, virtually anywhere in the country.

Professional profile high quality images and design, the option to verify qualifications is coming soon!

Optimised design for smartphones manage your teaching 'on the go'.

Personal marketing talk to us about social media campaigns.

Experienced and fast acting support when you need it and zero interference when you don't.

Be kept safe we will not disclose your personal information and have a range of tools to help limit the need to use your personal information when teaching.
In exchange for these services, we charge a fee. It's called a platform fee, and is applied on a lesson by lesson basis. You can see how much it is. You can decide how much of it you will pay and how much you will pass to the student. Note that platform fees can be included as expenses on your tax return.
Why the shift from a simple listing to this more involved service?
We know that the platform we are building here is different from what you have been used to on the old musicteachers.co.uk site.
The issues we have found in running the site are serious. We're proud of our solutions to them. We understand that they will not be for all members but, for those who decide to join the new platform, we're sure we will offer a first class service.
The tools that form part of this are there to support and not control. We appreciate that many teachers, particularly those with established practices may take the view that these tools are not required and we completely understand that, hence our efforts to communicate ahead of time.
We are here to offer you a world class service. If we don't deliver what we promise - you don't pay anything.
What are you doing to keep teachers safe?
Above all else, the first responsibility for us is keeping our users safe. Your personal information will be hidden from public view, with only a truncated version of your name, and, if working in-person, the first part of your postcode displayed. At the same time, we trust you as a professional adult. You are welcome to share your personal information with students once connections are made but the choice to do so will be yours.
Furthermore we have in place a trained designated safeguarding lead and a deputy safeguarding lead to support you in your work through the platform. We have heard from many of you that it can be difficult to know what to do if you ever feel concerned about a student. Our team of trained staff are here to help you.
I only ever got one or two students from the old site. Why will this be better?
Your experience is not uncommon. We sent out a survey in January 2021 and over 70% of teachers told us they had found either zero or just one student during 2020 on MusicTeachers.co.uk. This is the website's main function. A high number of inactive profiles, out of date contact details, outdated design all contributed to this. Simply put, the new site does a much better job; retaining the high levels of visitors but displaying only a handful of teachers instead of a hundred or fifty. A listing on the new site means a much higher number of enquiries going to the the teachers listed. A modern design and feel, compatible with the smaller screen is also really important and in place.
Do teachers have to use your OnlineClassRoom?
You are under no obligation to use our OnlineClassRoom although most teachers choose to do so. The audio quality is two to three times better than a standard video call. There are tools for you like a piano, metronome and the possibility of using multiple cameras. The OnlineClassRoom is designed to best support the teaching and learning of music. Lessons booked as online will automatically generate a link to student and teacher dashboards, minimising the faff in scheduling too.
Where's the value for a student?
Let's look at this from the student side:
Only view teachers who have space for new students. no wasted time on inactive or lapsed profiles.

Easy to compare different teachers. profiles designed to help the student make informed choices.

Rigorous safeguarding builds trust in the online space. procedures designed to keep everyone in our community as safe as possible.

Spread Payments easily. use monthly instalment plans to manage the costs of music education.

Consumer protection. refunds processed quickly and easily.

Range of payment options available. credit cards, debit cards, Apple and Android pay accepted.

Record Keeping. detailed records of purchases, communication and lesson history available instantly.

Free use of the OnlineClassRoom. with technical support when required.

Great customer service. dedicated teams for fast support and assistance.

The same platform fee covers these services too.
You told us in April that we would have the option to just have a simple listing. What happened?
Listening to members, be it through surveys, conversations or email has been hugely important in shaping the new website. As a result teachers will be able to verify qualifications and display safeguarding and child protection training. Members also told us how important it was to be able to offer online lessons to the whole of the UK and not just your local area. This is available to all members of the new MusicTeachers.co.uk.
But alongside the important work of consultation. We needed to be honest about our experience in actually running the site over the past year. We've found problems. Serious ones. Problems with the consistency of quality. Problems with safeguarding and problems with the experience of students who are trying to use the site. We wrote to you in November to tell you about these and every issue is resolved with the new site. We took the view that the "simple listing", "the directory" was at the root of these problems. This is why these options are no longer available on the new MusicTeachers.co.uk. This is not money grabbing. This is creating a safe, high-quality platform, offering a great experience to all who use it. Scroll down this page to see more detail around these important points.
I've been in business for twenty plus years. I don't need the extra benefits.
We hear you and that's fine. This is why it's so important that we tell you upfront about the new offer so that you can make the judgement about whether it's right for you or not. If it's not for you, simply do not make an application to join. If you have some questions, have a chat with us, or you can begin your application now!
What if I don't exactly match the standards of quality assurance?
A human assesses every applicant as an individual. We recognise that quality of teaching, musicianship and experience can be accrued in a number of ways, not just via the University or Conservatoire route we outlined in our presentation. Please have a chat with us or write to us to discuss your circumstances. The standard we presented is a guide - not a rule. It will be our pleasure to reassure you personally.
Do Students have to pay upfront?
All lessons need to be paid before they are taught. Students can choose to purchase single lessons, or to choose a block of lessons. Most students choose blocks of lessons. Lesson blocks are discounted (we pay for the discounts) and students can spread the cost with instalments at no extra charge. Students have consumer protections in place ensuring refunds of unused lessons. However the student chooses to pay, your fee will remain the same. You will be sure of your income.
Do I need to add all my students through your system? Is this an exclusive arrangement?
No. The only requirement is that the students who find you via the new MusicTeachers.co.uk are taught using our administrative systems for the duration of your relationship.
I am proud of my independence: Why should I trust a third party?
Trust is the most important commodity. We know that it will take time and hard work on our part to build. Yes, there is a system to use but a) the system is a good one and b) within that system you retain the powers of setting your own rates, scheduling at times convenient to you, presenting yourself in a way that is right for you, and choosing which students you wish to teach. Trust will grow with time - just like your student list.
---
Some teachers have raised the very good point that so far in our communications it's just been Alex's voice that you have heard. In response, we've contacted some teachers who've worked with us for 12 months or more. You can read their testimonials below:
Testimonials: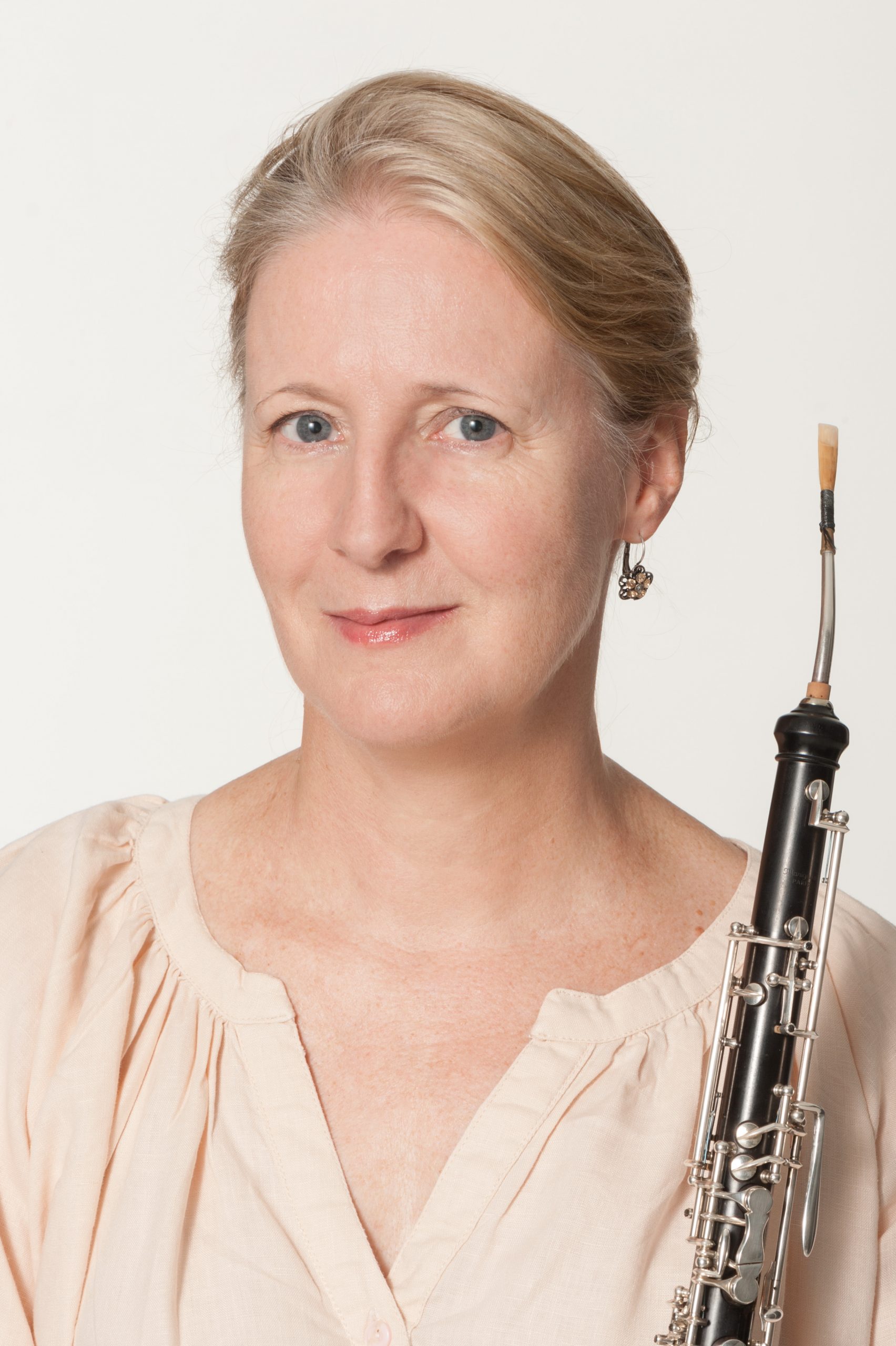 -Judy P
"I am more than happy to highly recommend and endorse the MusicTeachers.co.uk platform as a web-base from which to widen one's roster of pupils. Their ethos is not only to help pupils find the teacher best for them, but to also fully support their teachers (which is not always the case with many of the web music school agencies I have come across, who all too often exploit their teachers to the benefit of the pupil and themselves).
I can choose my hourly teaching and travel fee. I can choose to teach online, at a pupil's house or in my studio. Their online teaching room has lots of useful tools to help enhance one's teaching through a screen and the sound quality is excellent. The calendar for booking pupil's lessons is easy to use and the staff at MusicTeachers.co.uk are always really happy to help if a last minute change needs to be accommodated.
It is also possible meet other teachers through their Facebook community page. If I ever feel I need to discuss any issue, Alex and his team are always ready and available to help. On a more personal note, I very much appreciate (as an older teacher and musician) the quality of respect I receive from Alex and his team for all that I can offer after 35 years in the business as a professional player and teacher. Come and join us!"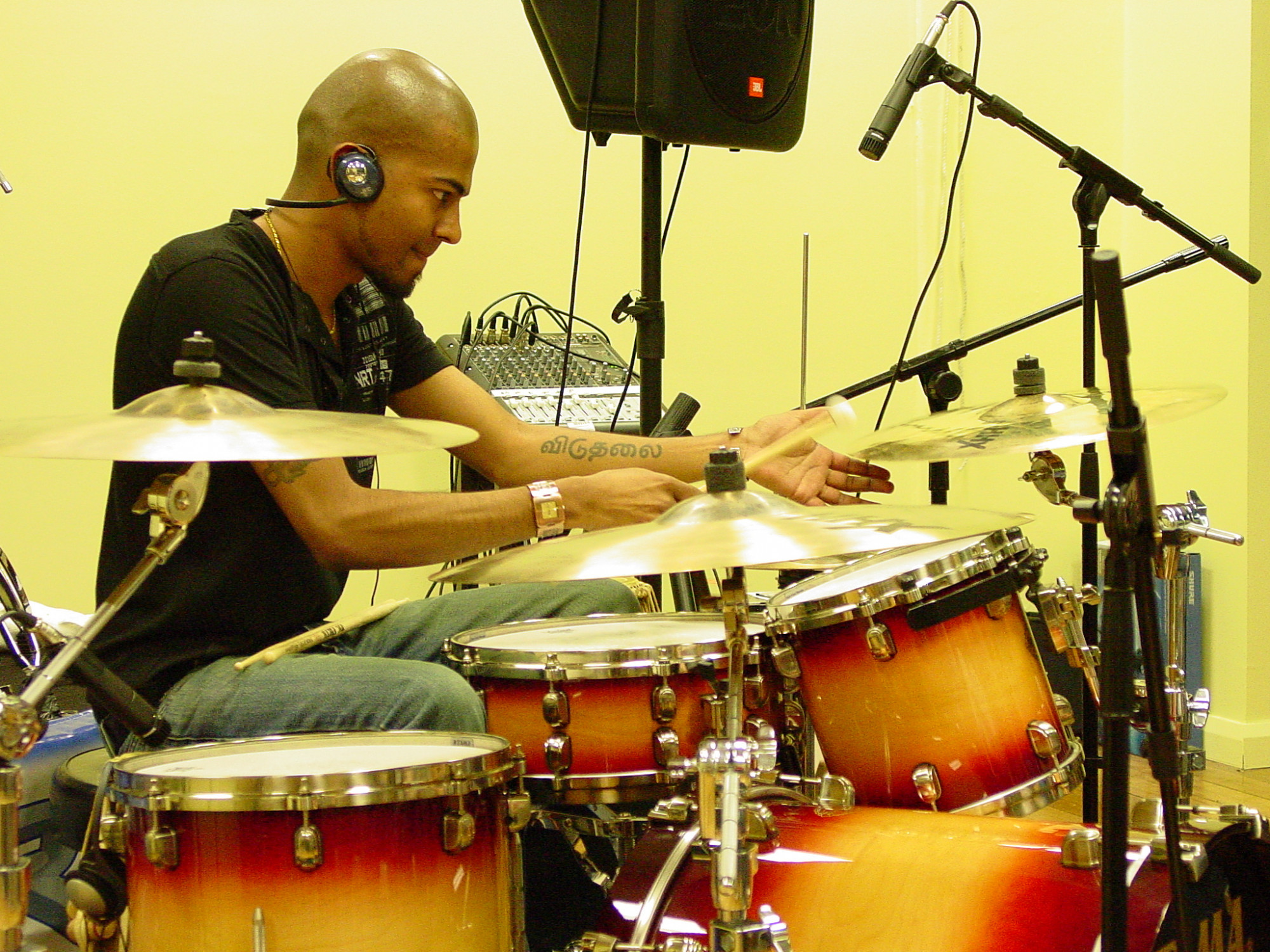 -Magesh M
"I have been a member of MusicTeachers.co.uk for over a year, and it is a great site for acquiring new students! It is quick and easy to set up a profile and the admin staff are lovely and very helpful. I highly recommend this site to all music teachers!"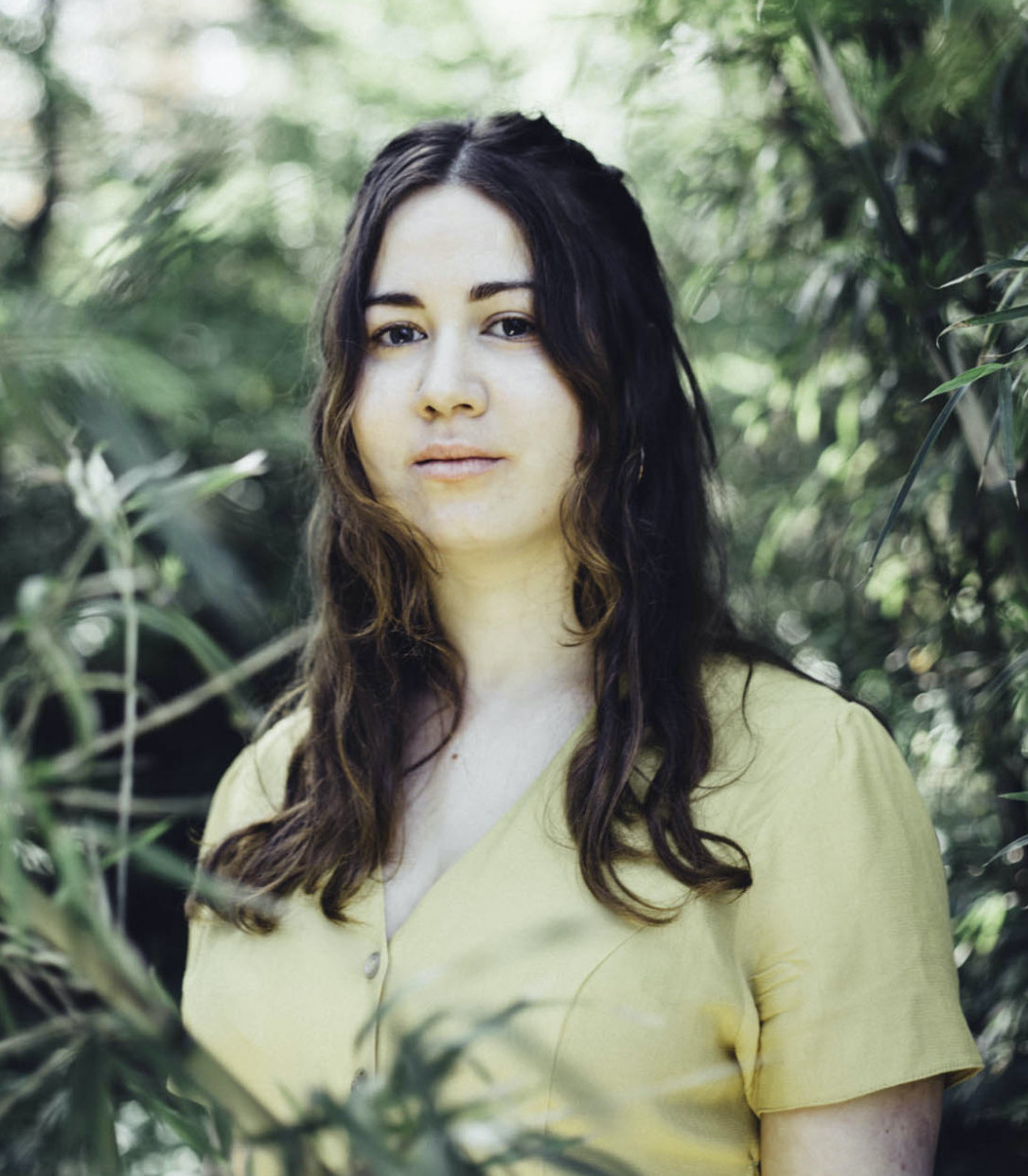 -Genevieve B
"I've been a tutor here for 1 and a half years. Great company, very helpful and supportive with issues. Always looking out for staff and asking for feedback."

---
This webinar took place on 18th November 2021. To book a chat with Alex Wibrew about the new MusicTeachers.co.uk (as mentioned in the webinar), please email us at [email protected] providing 2 dates/times you will be available and we shall give you a call.
---
Short of Time? Here's the highlights:
The new MusicTeachers.co.uk launched in early 2022!
We have been successful in building the new site so that:
Ranking, traffic and therefore enquiries will be improved or maintained

A new, contemporary look and feel is coming to MusicTeachers.co.uk

The new Musicteachers.co.uk is packed full of features and tools to support you

Keeping you and your students safe will be our highest priority

We're focusing not just on your needs but on a first-rate student experience too
In short, all the good things we put in the plan from April / May time are coming to the new MusicTeachers.co.uk
We've learnt some other things along the way
We've been running the site for the best part of a year before launching. We identified 3 problems that needed addressing before we launched the new MusicTeachers.co.uk
Quality
Quality - We are proud to work with you, the professional, quality teacher reading this. We want to make sure you are the ones receiving the enquiries the site generates. After all, we can only shout about the need for quality and professionalism in music education, if we are offering it consistently.
Entry onto the new MusicTeachers.co.uk is by application only.
Safety
The display of your personal information is replaced with a simple contact form. Now more than ever, we have a responsibility to keep you and your information safe.
We learned that this responsibility must extend to the families who use the site too. We asked ourselves a simple question:
Can we do more? Our answer is yes - we need to do more. We're so proud of the new standard in safeguarding and child protection measures that we have introduced.

The new MusicTeachers.co.uk is industry leading in safeguarding. You must go through a vetting process to be part of it.
Student Experience
On a daily basis, we received reports from frustrated students. They told us how difficult it was to find a teacher on the old musicteachers.co.uk - it was not uncommon for them to contact 10 teachers and get nothing but wrong numbers, or no response at all.
We're here to provide a world class service and this must extend to helping students too.

The new MusicTeachers.co.uk will be opt-in only.
We considered things carefully
MusicTeachers.co.uk is 20 years old. We learned about some problems and we're proud of our solutions to them. The new MusicTeachers.co.uk is world class and it's taken some serious investment, time, energy and listening to get here.
We now hold the view that at the root of the problems we found in the old site was the directory model. A simple listing wasn't going to cut it if we are to be world class. We need to work closer together now.

We have said goodbye to premium memberships and free listings and moved to a new business model.
What Happens Next?
We'd love to have a chat with you and address your questions, comments, concerns and compliments. Thank you for your engagement with the new MusicTeachers.co.uk
---
Have a question we haven't answered? Send us an email at [email protected]