Online lessons - guide for tutors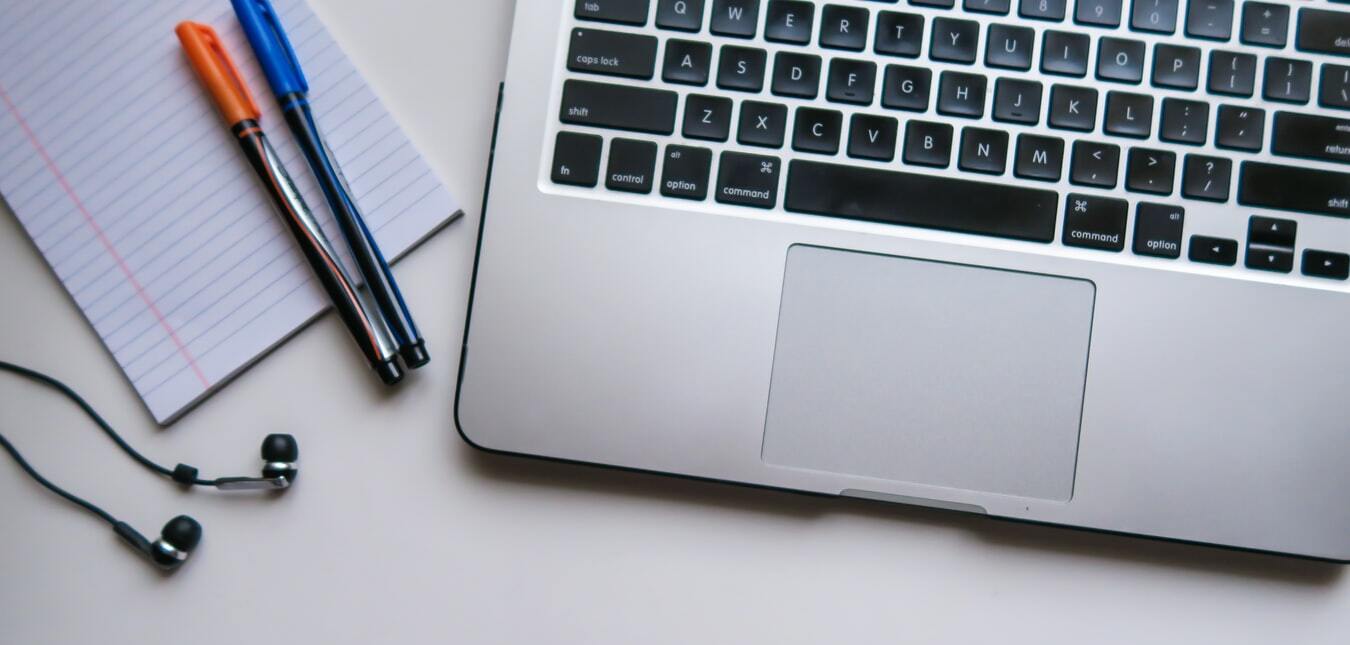 Tutor Guide for Online Lessons
We are so proud to have created the world's first online tuition portal, designed specifically for music. Our portal removes so many barriers that prevent people taking lessons! Thank you for taking the time to get to know the portal and offering online music lessons. In return, you're now being advertised to the whole of the UK, not just your local area! In this article, we'll explore the features inside the portal and give some pointers on what makes a great online lesson!

---
---
Benefits of Online Tuition
It makes it possible to teach students who live far away from you, or whom would struggle to either make the journey to you, or host the lesson in their home.
Are you on tour? Is your student on holiday? No problem, take the lesson for continuity of learning and of income.
Online lessons do not need to replace in person lessons! A mixture of in person and online can be used to great effect. For instance, a 60 minute lesson in person during week one and a half hour online "catch up" in week 2. Or for students getting ready for an exam, an online session in between lessons can provide reassurance and ensure progress is made.
---
Getting Ready for your Online Lesson
Ensure notifications from other apps or messaging platforms are disabled, so no notification messages pop up on your screen, or the sound from these notifications doesn't disrupt the flow of the lesson. Ask your student to do the same.
Close any tabs in your browser which are not pertinent to the lesson. You might need a tab open for resources but close down anything you won't need for the lesson, ask your student to do the same.
Make sure anyone you share a home with knows you are working during the lesson and you are not to be disturbed. The learning environment you provide should be professional and entirely focused on the lesson. The same should be true of the student.
As tempting as it is, the fact you can now teach in pyjamas doesn't mean this is a good idea! Treat the lesson just as professionally as you would a face-to-face lesson; be ready ahead of time, dressed and prepared appropriately. Slippers are OK.
Online Lessons with Children? Safeguarding Advice
Either curate an appropriate and musical backdrop (guitars hanging on the wall / a poster of the circle of 5ths/ a whiteboard you can use in your teaching etc) Or teach with a plain background behind you. The same is true of the student, ask for them to take the lesson in a plain background if possible.) The advice here is based around not revealing aspects of personal life: A floral wallpaper is not going to cause an issue, pictures of the beach holiday, best avoided.
We ask that parents are available at the beginning of lessons to check in and say hi and also at the end to go through any learning goals or materials for the week. It's online learning but parent till have a role to play. Try to communicate wth parents in the same way that you would in person.
Most importantly, your duty of care still remains in online lessons, report any concerns you might have about a child in just the same way as you would in a face to face lesson.
---
New to Online Teaching? Some points to remember.
Teaching a student online is different from teaching a student in person. Here's what you need to know beforehand to plan for a great online lesson!
Turn Taking
Despite the high speed internet connection you both have, and regardless of the quality of the technical equipment, a delay in connection and transmission must be expected. This is how it is with all online learning, no matter what platform is used. For that reason it is important to structure the learning in a way that you "ping-pong" between one another, rather than playing together at the same time.
For example, if you're working on a passage in the music, you can model it first, before the student plays it back. Give your feedback on dynamics or tone etc, model again and then the student tries again. Although there are drawbacks to the limitation online (not playing together), I'd be interested to know if you think (as we do) that it can encourage more independence in some situations and a more rapid progression in some students.
Connecting with your Student
The atmosphere, compared to face-to-face learning will be different. 2 people being in the same space creates an atmosphere. Whilst you can still "tune in" to somebody at a distance, don't be alarmed if it feels a little strange at first. Creating an atmosphere of Connection without being in the same room can sometimes take a little longer to establish, it is certainly a different experience. Don't worry, the atmosphere will develop as you and the student both get used to the online environment.
Resources to Support Online Learning
Many of you already have a Google Drive // Dropbox system that you're using with students. This is perfect for online as you can place any resources in there prior to the lesson and instruct the student to use them as required in the lesson. For those of you who don't have such a set up, and would usually accompany a student on the piano for example, there are a wealth of resources online for accompanying parts etc. Otherwise, recording a version of the accompaniment via your smartphone and sending to the student beforehand is a sure way to ensure a good learning experience.

---
Technical Guide
All you need, at a very basic level is a computer, tablet or phone which can run Firefox or Chrome as a browser. It is possible to use the inbuilt camera and microphone settings and deliver a lesson. However, this basic level of audio quality has been, until now, a real drawback in online learning. To make the most of our portal and give your students the best possible experience, some equipment is required.
Headphones and Monitoring
Use headphones instead of the built-in speakers in your computer. They will provide a better sound experience. Headphones that cover your ears fully, will most likely give you a better sound experience than, for instance, a pair of Apple EarPods. Even better is a set of monitors connected to your computer, these needn't be expensive but will raise the quality of the audio you hear to that of your hi-fi setup at home.
Microphone
Research options for using a different microphone than the in-built option in your computer. Microphones that are built-in are designed for speech, and easily overpowered when singing or playing loudly. There are plenty of low-priced options of USB microphones out there.
External sound card
If you, or your student, are playing on an electronically amplified instrument, or would like to plug in a microphone using XLR cable, we recommended that you use an external audio interface. They can be found in all shapes and price ranges, but it would be wise to choose one with minimum 2 channels, so that it is possible to plug in both a microphone and an instrument.
Camera
Another great feature in the portal is the ability to add more than one camera to your setup. The inbuilt camera in your laptop is most probably fine for eye contact and instruction with your student. A second webcam can be focused on your hands, body position, fingerboard or keyboard of the instrument, or even the feet on a drumset. No need to move your computer around, just switch between the two cameras!

---
Questions about "Online Lessons"
How do I Create Online Lessons
How do I Enter the Online Classroom?
I Can't See or Hear Anything!'
What can I do if I Need Help?
---
How to Find Online Music lessons!
We never stop learning! Just type the instrument you're interested in learning into the search bar! All our tutors who offer online lessons will appear with a green banner Online lessons!'
Contact us
The office team of MusicTutors are all professional musicians and educators. We also believe that we have the best job in the world. We get to spend our day talking to tutors and students across the country about how much they love music and we have helped hundreds of people connect with the perfect, professional tutor for them. We love helping people! Please get in touch with us and tell us your story. 07946125613 Or send us a mail to [email protected]. We can't wait to hear from you!