Singing with Little Ones
Sing10 Idea Number 2: Singing with Little Ones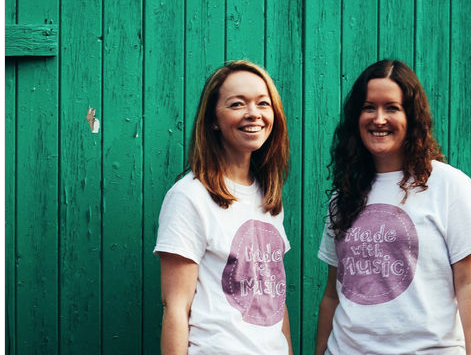 We are very honoured to work with Kathryn and Hannah from the brilliant charity Made with Music.
The clip displayed below features some wonderful advice about how to nurture and harness a child's natural fascination and curiosity with all things musical.
Be warned there are some very cute examples in here that really capture how natural singing comes to a child, it's the perfect example of how we're all born with the ability to sing!
Using Kathryn and Hannah's advice, mums and dads will have a clearer understanding of how to support young children as they begin their explorations in music and singing.
We recommend that you check the link above for more info on Made with Music and all the great work they do.
This clip is part of our campaign to get the nation singing in July with "Sing10". There's loads more great content and inspiration to get you singing!.
​
​
---
​
If you thought this article was useful, you might also find the following interesting…
---
Who Are We?
​
The office team of MusicTutors are all professional musicians and educators. We also believe that we have the best job in the world. We get to spend our day talking to students across the country about how much they love music and we have helped hundreds of people connect with the perfect, professional tutor for them. We'd love to help you too! Please get in touch with us and tell us your story. 07946125613 Or send us a mail to [email protected]. We can't wait to hear from you!
​
​ ​