Dame Fanny Waterman: a life dedicated to helping people to learn piano in Leeds
Dame Fanny Waterman: a life dedicated to helping people to learn piano in Leeds

-Samanatha Vandersteen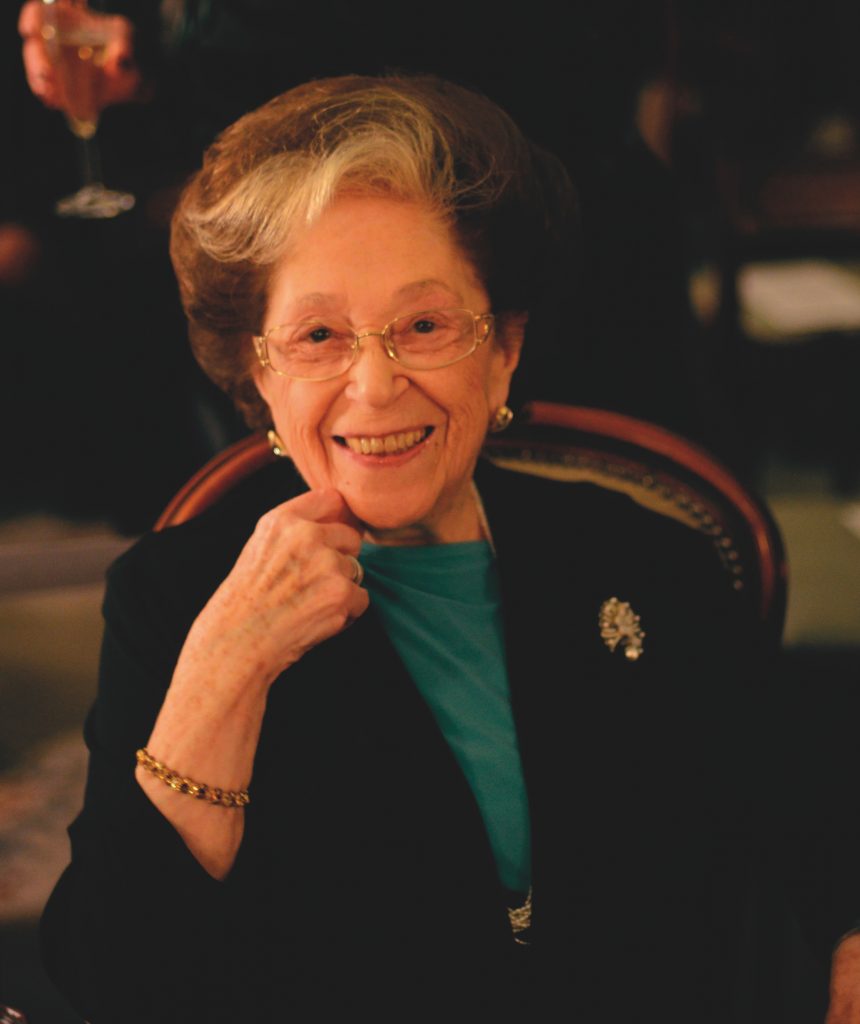 Portrait image, taken around 2015 for her book cover (Dame Fanny Waterman- My Life in Music; Faber Edition, Faber Music). Photographer credit (c) Geoffrey Raisman.
Dame Fanny Waterman is something of a legend when it comes to piano. Not least because she dedicated her life to it, but because she supported so many others to play too. Waterman died last year aged 100, leaving behind a legacy that inspired many to learn piano in Leeds and beyond.
Who was Dame Fanny Waterman?
If you are a pianist or have ever learned piano, then you probably have already heard of Dame Fanny Waterman. It's hard to find her name without the word 'legend' following closely behind. Not surprisingly when you understand how much of her 100 years she dedicated to piano and to teaching others.
Waterman learned piano from the age of seven and later won a scholarship to the Royal College of Music. She played with the Leeds Symphony Society, opening the Leeds concert season in 1941. In 1942 she played as a soloist at The Proms.
Despite early success as a concert pianist, Waterman turned instead to teaching. Along with her friend Marion Thorpe, Waterman literally wrote the book on learning piano. "Me and My Piano" has now released over 30 volumes and sold over 3 million copies. 50 years after the first edition was published, it continues to be the book that many turn to when learning piano. Over the years she developed a reputation for being formidable and meticulous, earning her the nickname "Field Marshal Fanny".
Leeds International Piano Competition
Dame Fanny Waterman was a champion of piano playing and founded the Leeds International Piano Competition alongside Thorpe. They hoped that the competition would inspire a competitive edge amongst pianists. Many of the finalists have since launched successful international careers.
As well as founder, Waterman was also the chair and artistic director up until 2015 when she stepped down. The competition launched in 1963 and is held every three years, drawing some of the world's finest pianists.
A legacy in Leeds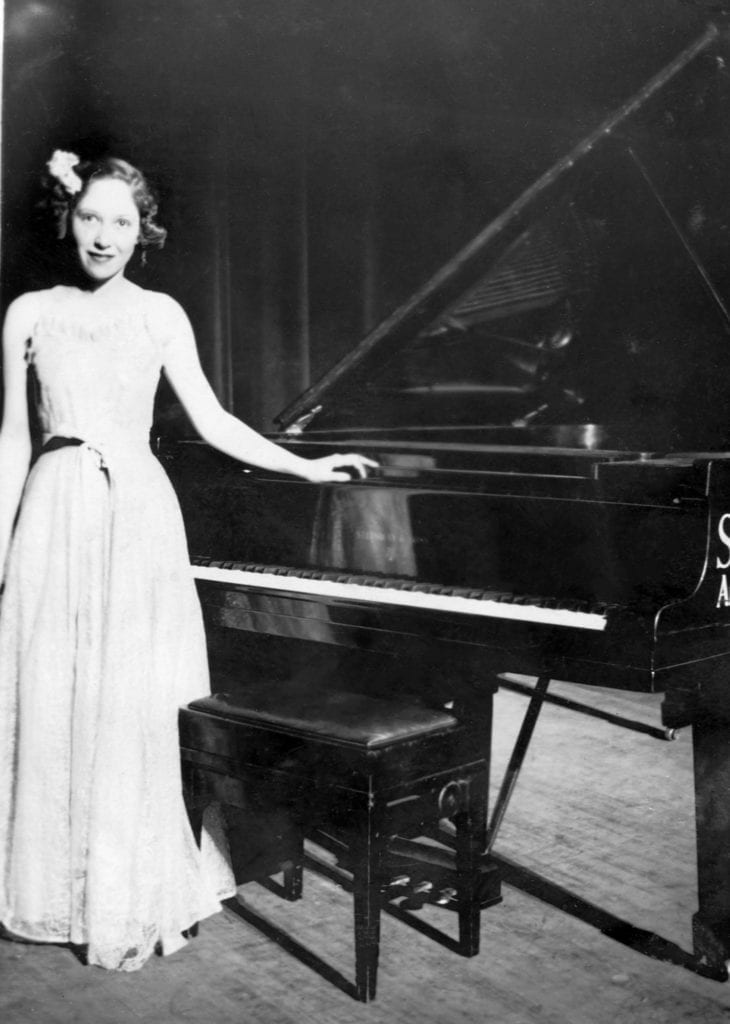 An 18 year old Dame Fanny Waterman stands by a piano in 1938 during a performance before she went to London to study at the Royal College of Music. Photographer unknown. Image credit © Leeds International Piano Competition
Though born in Leeds, Dame Fanny Waterman's evident world class skills at piano could have allowed her to leave. Although she did travel, teaching masterclasses on six different continents, it was clear her heart lay in Leeds. The Leeds International Piano Competition is recognised the world over as the most prestigious piano competition. It could have been held anywhere but Waterman chose for it to remain in Leeds.
Waterman was also president of the Harrogate International Music Festival and was awarded an honorary degree of Doctor of Music from the University of Leeds. In 2006, her love of Leeds and her continuing contribution to the city was reciprocated as she was given Freedom of the City.
How do I start to learn piano in Leeds?
Dame Fanny Waterman has inspired and helped countless people to learn piano. If she has inspired you then MusicTeachers.co.uk has a wide range of amazing tutors who can help you learn piano in Leeds.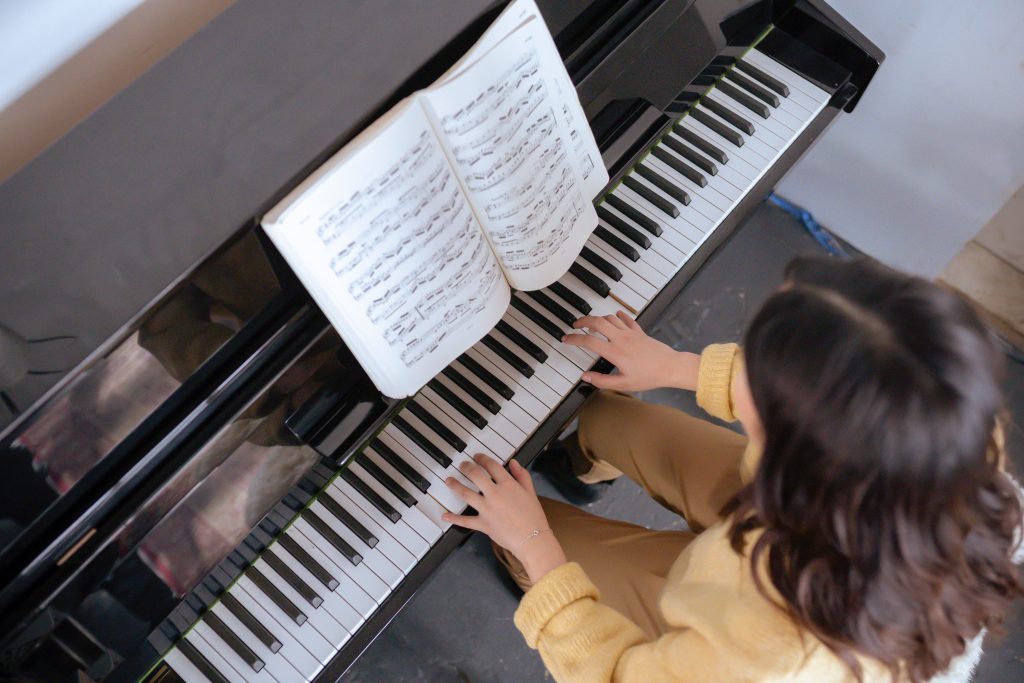 Is it hard to learn piano by yourself?
There are lots of resources available to support learning the piano. However, it will always be easier to work with a teacher who can support you along the way. Everyone learns differently and our teachers will adapt to your learning style to ensure you get the most out of your lessons and your time.
Is piano easy to learn?
Every instrument will take time and work to learn but playing piano is a very satisfying experience for most. How long it takes to learn will be dependent on how frequent your lessons are and how often you are able to practice. Playing piano is not easy but is a beautiful instrument to play. Our tutors will be there to ensure it is a fun and enjoyable experience for you.
Can I learn piano online?
We are proud to have developed our OnlineClassRoom™, to make learning the piano as accessible for people as possible. Easy to use and secure, our online learning offers plenty of functionality to ensure you don't miss out when learning online. If you want to learn piano in Leeds, choose one of our teachers local to you or opt for online learning.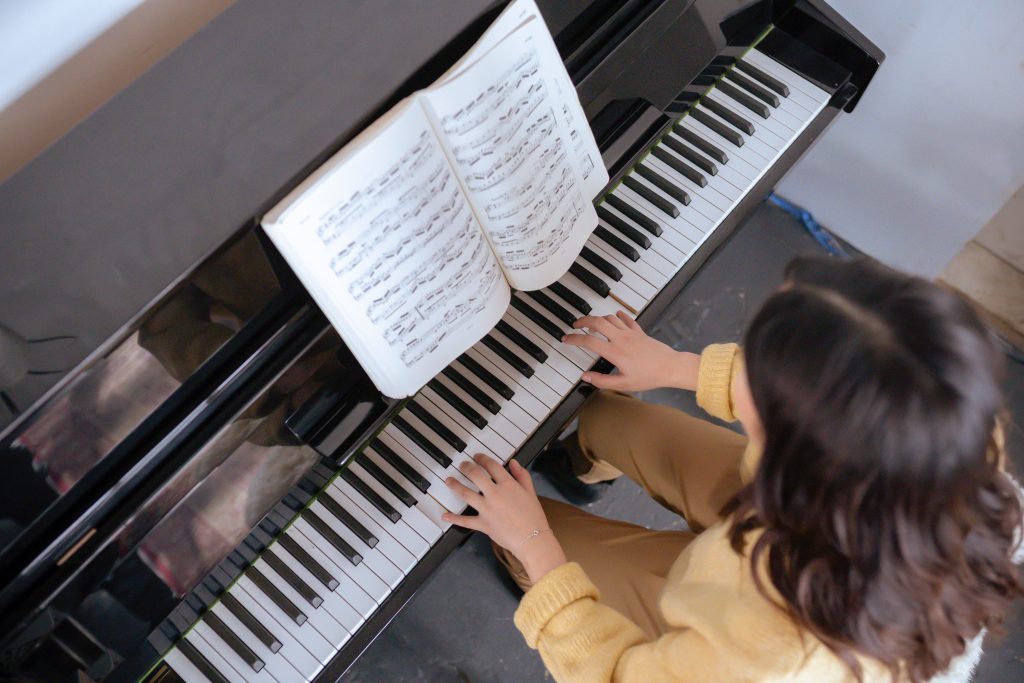 How often should I practice piano?
The more you put into something, the more you get out, so it is worth trying to find the time to practice regularly. We recommend practising once a day to really get the most of your lessons. But don't be put off if you don't have the time to dedicate to practising regularly. Whatever time you can manage will still support your learning.
Where can I learn piano in Leeds?
If you want to learn piano in Leeds, we have several teachers based throughout the city. It's important to find someone you connect well with when learning. Which is why we always ensure we have a number of tutors for you to choose from. Many of our teachers support both in-person and online learning so you can be sure to find the teacher who is best for you.
---
To find a teacher to support you as you learn piano in Leeds, visit our website for more information or browse our Leeds-based piano teachers now.
Music teachers can have such an impact on their students, read our blog post Four Times a Music Teacher Made a Difference to find out more.