Learn guitar in Leeds
I'm with the band; the music venues that will inspire you to learn guitar in Leeds
-Samantha Vandersteen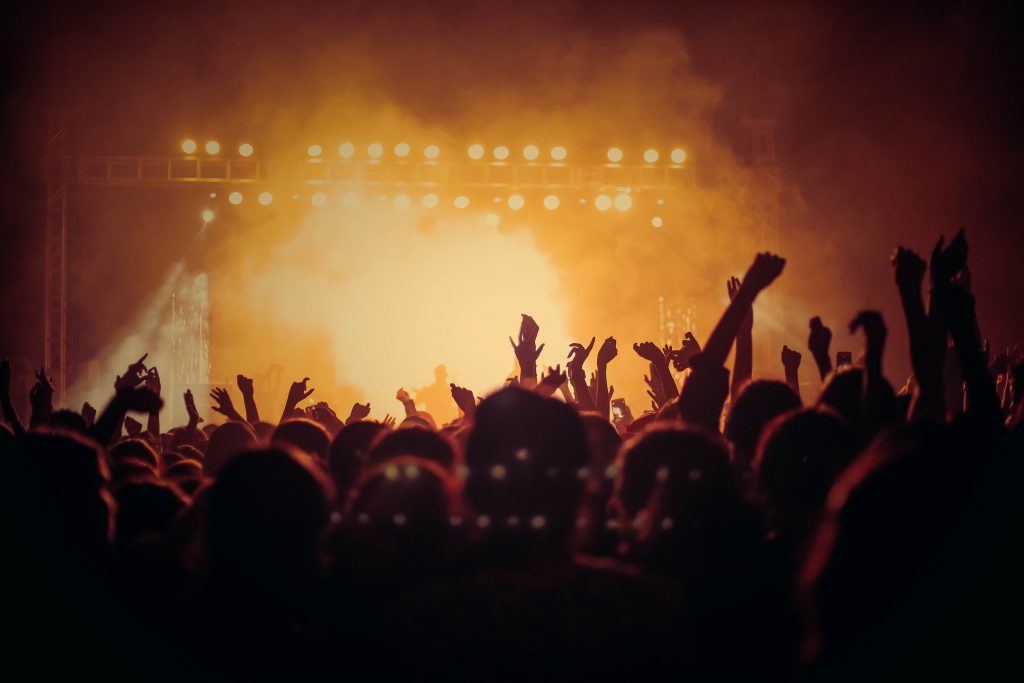 The live music scene in Leeds is something worth shouting about. With many great venues from arenas to underground bars. A vast array of artists play to the residents of one of the UK's top locations for music. With such a thriving live music scene, it's no surprise that guitar is one of our most popular instruments for lessons. Do you daydream about being up on stage one day? Are you just looking to learn how to play your favourite song on guitar? Catch some live music at these venues and be inspired to learn guitar in Leeds.
Where can I find live music in Leeds?
Leeds boasts some truly legendary venues. From underground clubs that were at the heart of emerging subcultures, to an award-winning stadium that has hosted some of the biggest names in the world. If live music is your thing, then Leeds more than delivers.
O2 Academy Leeds
The O2 Academy Leeds has a long history dating back to 1885. The grade ll listed building has a dramatic gothic exterior and can hold up to 2,300 guests. In 2008, the venue completed a huge refurbishment and was re-opened by homegrown Leeds band, the Kaiser Chiefs. The venue also boasts "The Underground", a smaller, basement room which showcases up and coming bands and hosts club nights. Many huge bands have graced the main stage, making this one of the top venues in Leeds.
First Direct Arena
With a capacity of over 13,000, the First Direct Arena is the biggest entertainment venue in Leeds. It is easy to see why it was voted the 2014 "Best New Venue in the World". The fan-shaped orientation and high-quality acoustics provide an unrivalled experience for live music enthusiasts. The stage has hosted some of the biggest names in music such as Prince, Queen + Adam Lambert, and Mumford & Sons.
Brudenell Social Club
The Brudenell Social Club is a real gem in the Leeds music scene and has been a destination for music lovers for many years. There are two separate rooms for live music which hold up to 400 guests each. The smaller venue is well loved in the city for its unique atmosphere and dedication to live music. With regular event nights, the club has held secret gigs with bands like the Kaiser Chiefs and Franz Ferdinand.
Leeds Festival
The annual Leeds Festival is a true highlight in a packed calendar of music events. Running since 1999, the event draws some of the biggest band names around. Based at Bramham Park over the August Bank Holiday weekend, for those looking for inspiration to learn guitar in Leeds it is an event not to be missed.
The ones only the locals know about
Oporto, Headrow House, The Fox and Newt, Wharf Chambers, Belgrave Music Hall; if you have been living in Leeds for a while, some of these names will probably be familiar to you already. They are well-known places to catch the next up and coming band, usually right before they hit the big time. If not, then make sure you check out these venues soon. Each with their own unique character, these smaller venues really showcase what the Leeds music scene is all about: diversity, creativity, and outstanding music.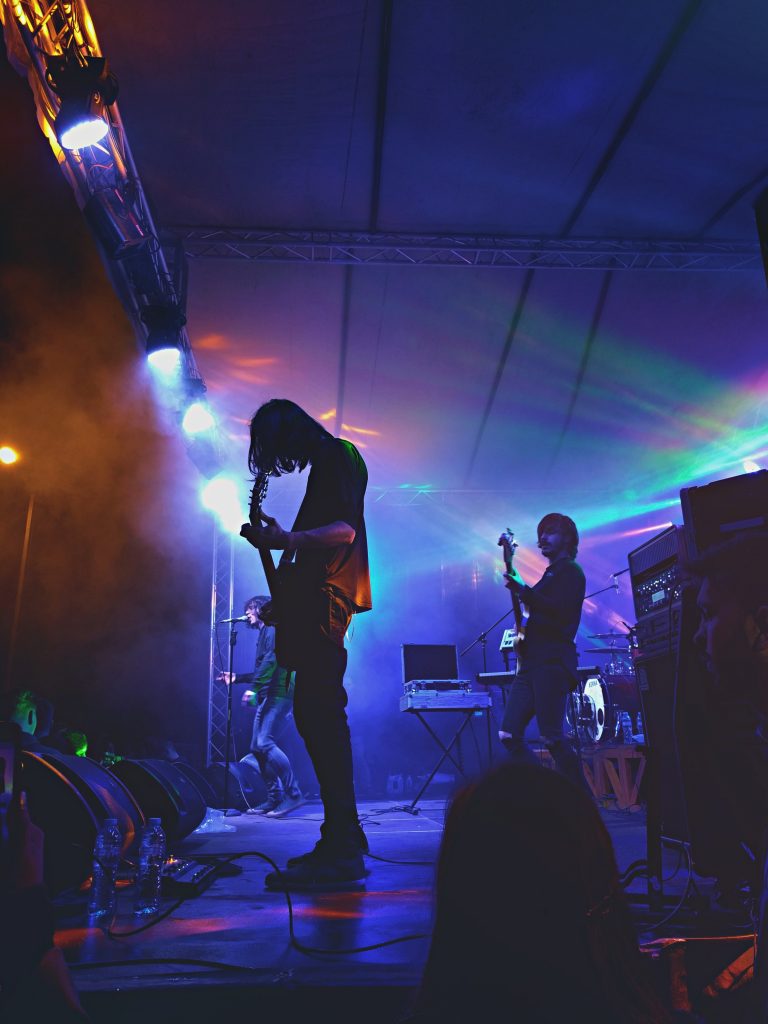 I've been inspired, how do I learn guitar in Leeds?
We believe that everyone should have access to a great music education. Which is why we have sourced the best guitar teachers who can support you to learn guitar in Leeds.
Can I teach myself to play?
Of course, you can try to teach yourself guitar, and there are plenty of resources around to help you. But there is no substitute for having a skilled teacher, supporting, and guiding you through your learning process. Even if you have a natural aptitude for the guitar, your tutor can help you hone your technical skills to achieve greater results. Most of all, remember you can't ask questions in real time to a YouTube video.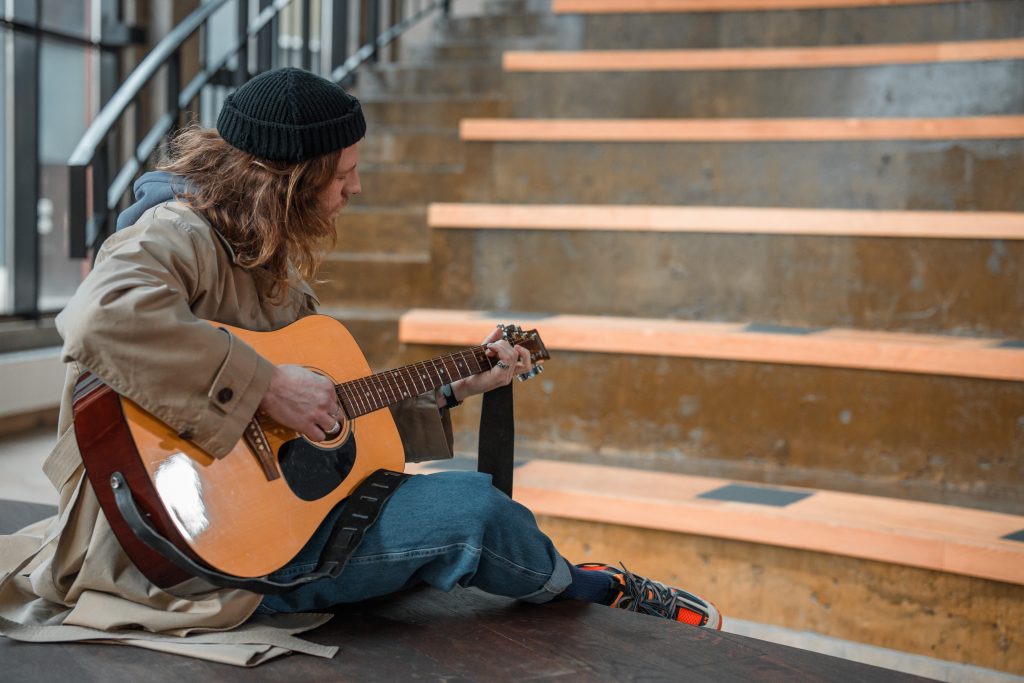 Is guitar hard to learn?
Learning a new skill will always take a bit of hard work and effort on your part. One of our amazing Leeds based Guitar Tutors, Dimitrios Zekakis says "It depends on the level you want to achieve. If you just want to learn a couple of chords and accompany yourself singing, it's fairly easy. If you really want to master the instrument, then the difficulty level goes up exponentially.". Whatever your goals, our teachers will work with you to ensure learning the guitar is a fun and rewarding experience.
Can I learn guitar online?
Many of our teachers offer online learning so that you can fit in learning guitar around your lifestyle. If you opt for online lessons, you will have access to our OnlineClassRoom™, which we developed ourselves to ensure ease of use and security. There is plenty of functionality to ensure your online experience is just as effective as learning in-person.
How many hours should I practise guitar?
Dimitrios says, "It depends on your goals, I would recommend at least an hour per day, every day.". The more you practise the quicker you will find you progress. If you enjoy learning the guitar, it is likely that you will want to find the time to practise your new skills in between lessons.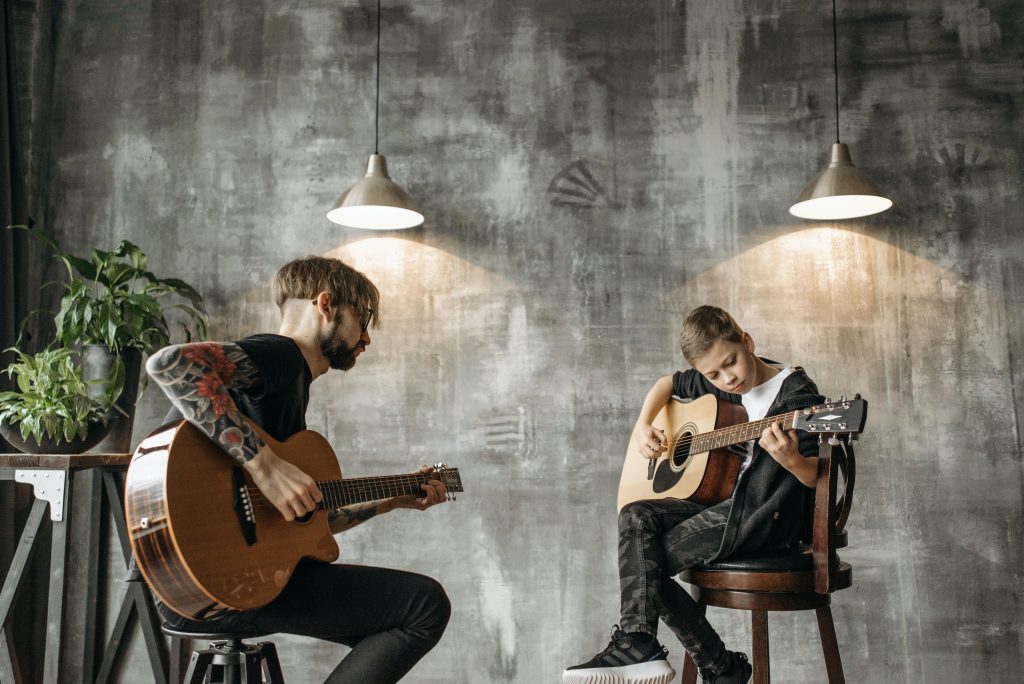 Where can I learn guitar in Leeds?
We have a number of amazing guitar teachers based all around Leeds. Most of our Leeds guitar teachers offer the option of online or in-person lessons so accessing lessons should not pose a problem wherever you are based in Leeds.
---
To find a teacher to support you as you learn guitar in Leeds, visit our website for more information or browse our Leeds-based Guitar teachers now.
Do you get nervous playing guitar in front of people? Read our blog post 4 Steps to Curing Performance Anxiety.