I've Forgotten My Password
I've Forgotten My Password - How Do I Log In?
Forgetting your password is not a problem - it happens to the best of us!
Watch the video below or simply follow these easy steps to get back online!
Step 1 - Resetting Your Password
First, you'll need to tell the site that you've forgotten your password.
For this you'll need:
The email address you use on our site
Go to your web browser and open www.musictutors.co.uk
In the top right corner, you'll see 'Log In'. Click on that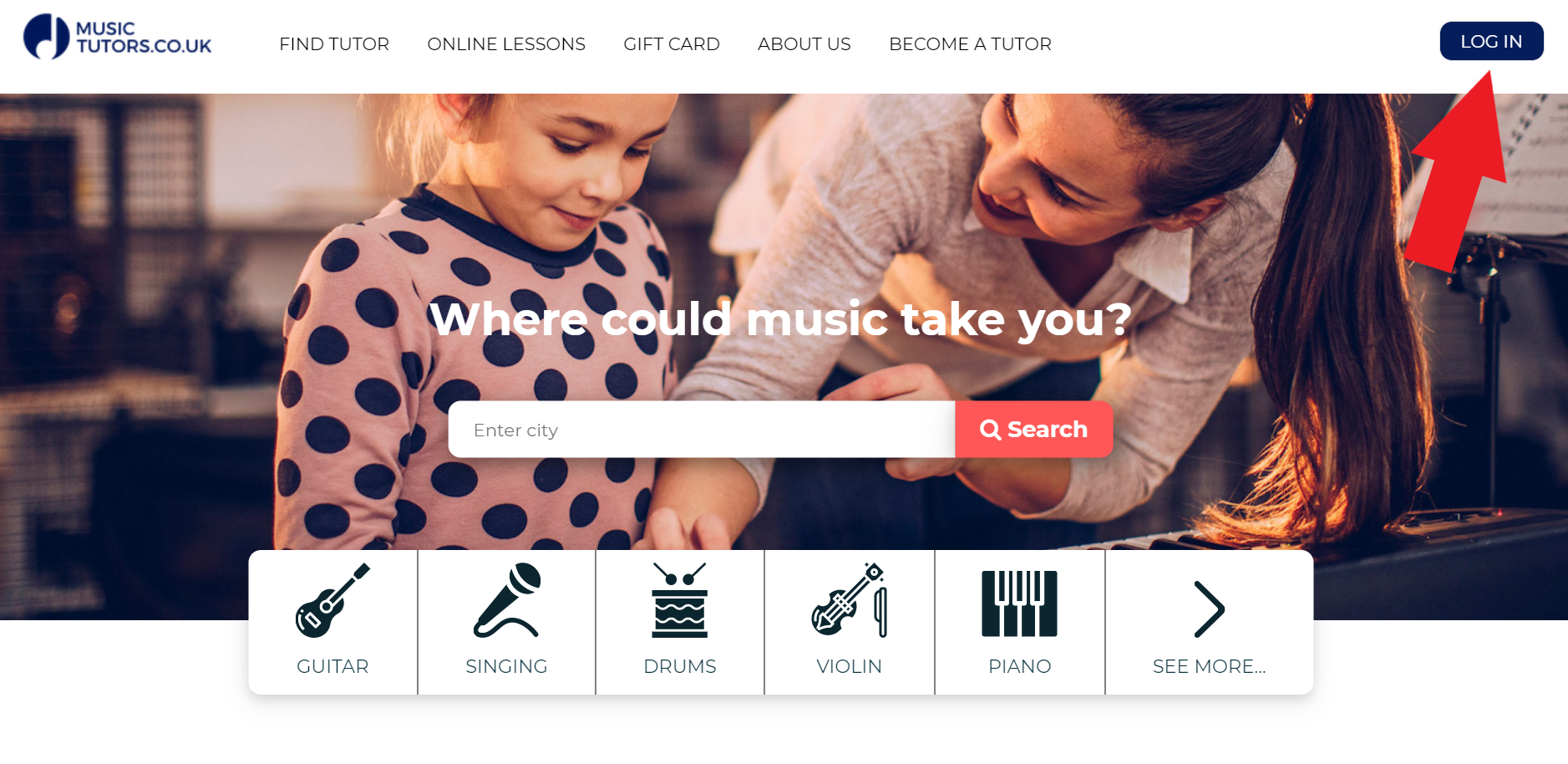 Type in your email address
Click 'Create/Reset Password'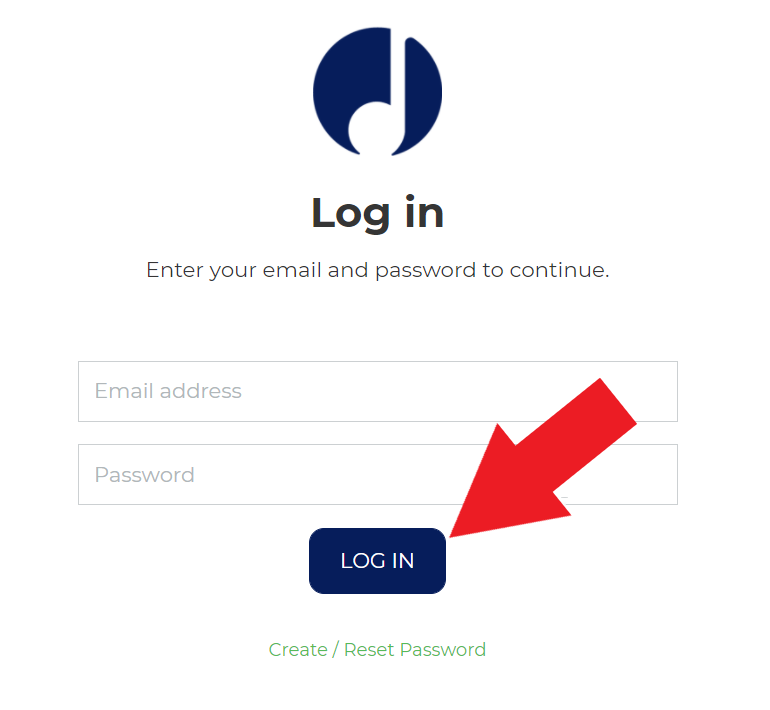 A pop-up will appear - check your email address is correct, then click Get new password'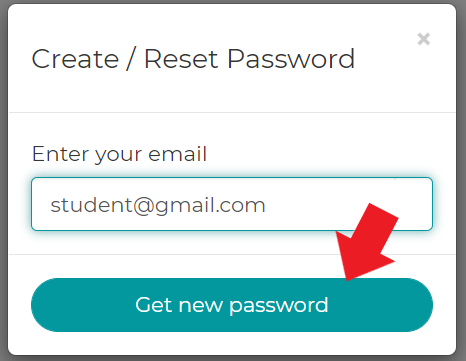 Step 2 - Setting Your New Password
Go to your emails and look for an email from MusicTutors with the subject 'Reset your password'. If you can't see it, try checking your junk/spam folder.
When you find the email, open it and click the button 'Create new password here!'.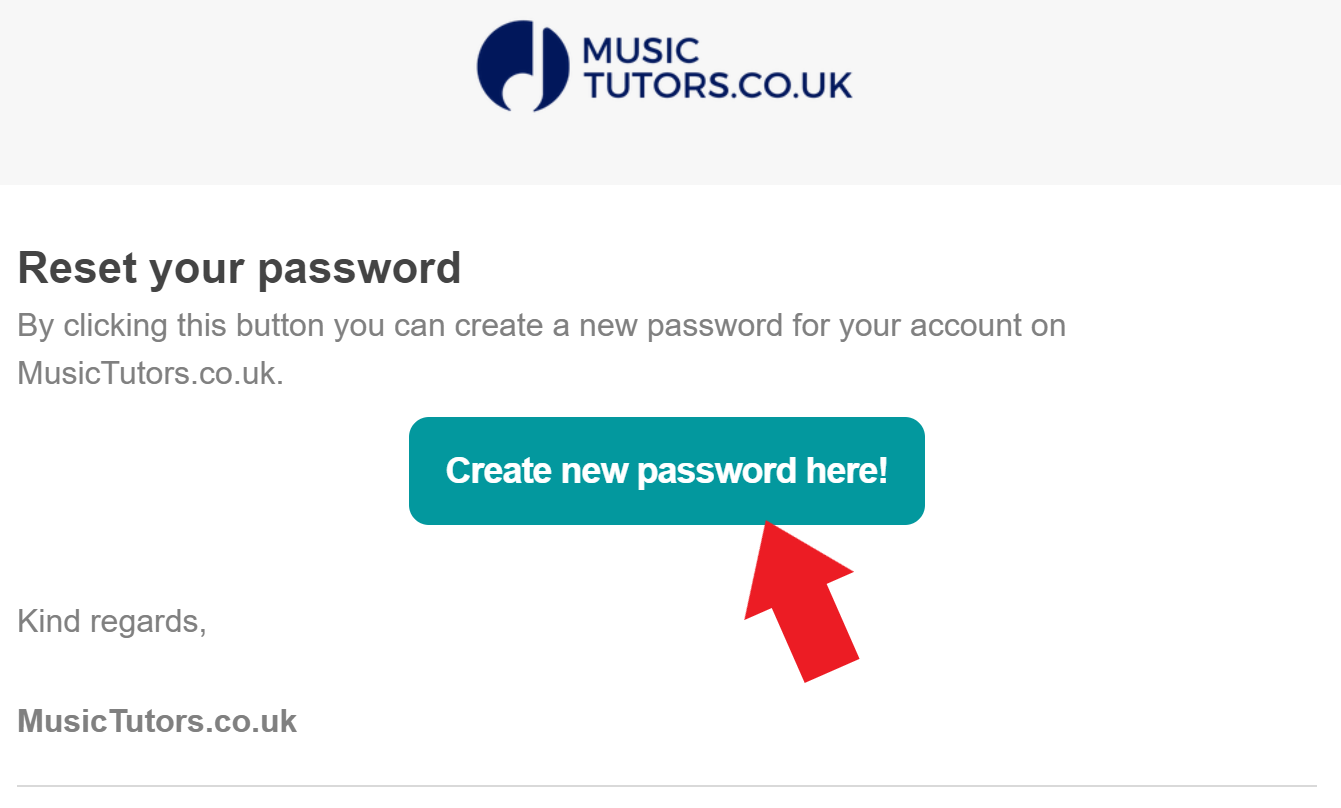 A new tab will open: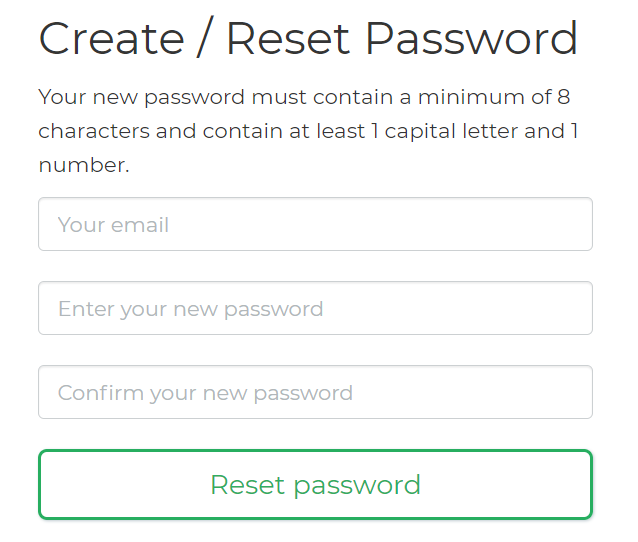 Enter the same email address you've been using during these steps
Enter your new password in both other boxes.
Note: When thinking of your new password, make sure it complies with the following details-
'Your new password must contain a minimum of 8 characters and contain at least 1 capital letter and 1 number.'
Click 'Reset password'.
Step 3 - Log in
You'll be redirected to the log in page:
Type in your email address and new password, then click the button 'Log in'!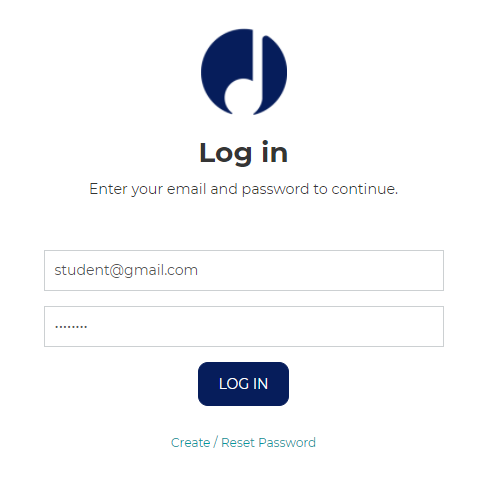 You're now logged in!
Ok I'm logged in, what happens if I forget my password again?
We recommend writing down your password in a safe place, if you think you might forget it! But not to worry - if you ever forget your password again, you can always follow these steps again to create a new password!
Need more help?
If you need any help, please contact your music service or music hub.