Communicating With Your Teacher
I need to message my teacher / my teacher has messaged me - how do I view and send messages?
We want to make communicating with your teacher as easy as possible. Follow the steps in this guide to get in touch with your teacher.
Step 1 - Log into your MusicTutors account
For this you'll need:
The email address you use to log in
Your password
Go to your web browser and open www.musictutors.co.uk
In the top right corner, you'll see 'Log In'. Click on that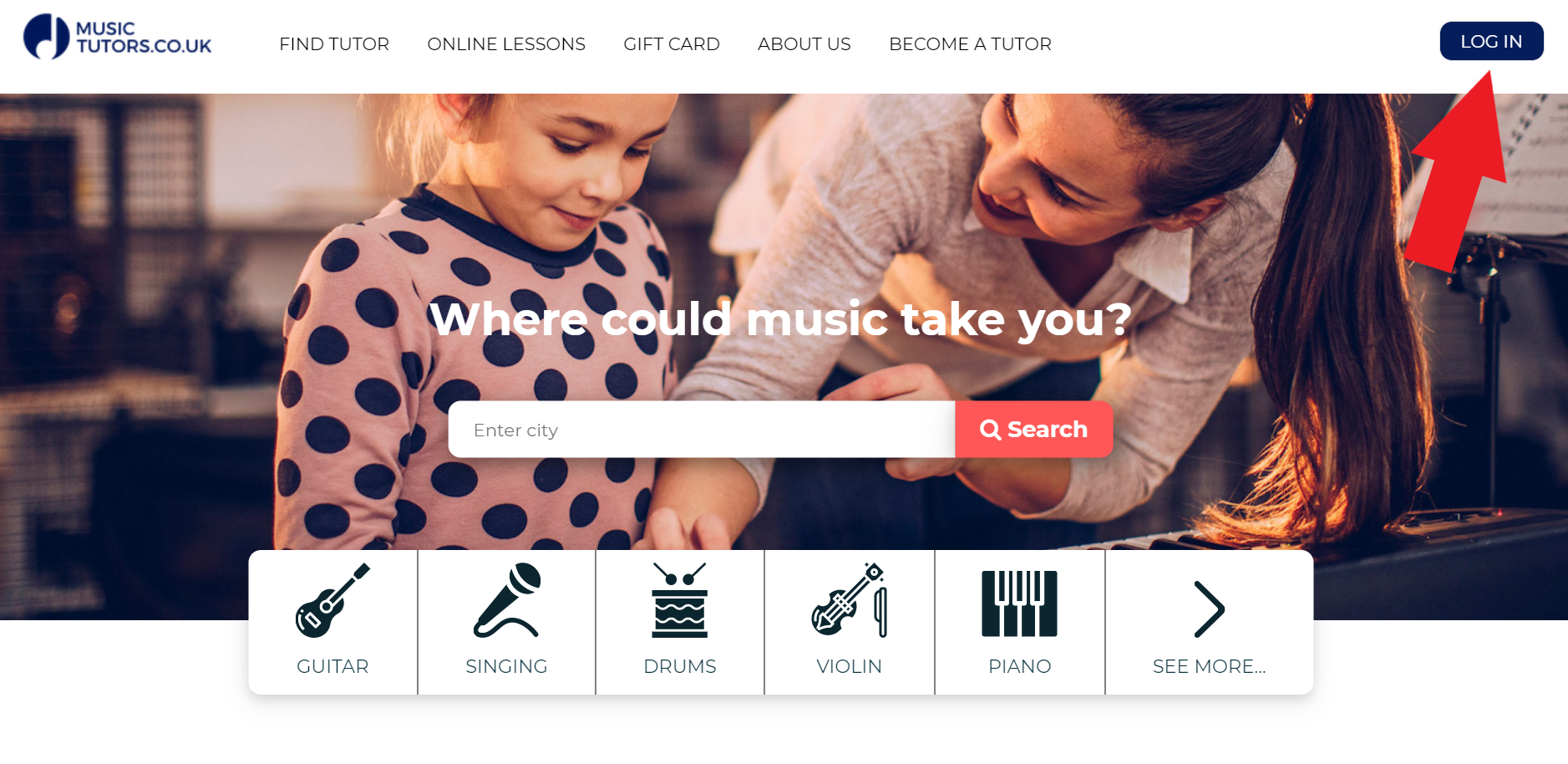 Type in your email address and password
And you're in!
For more help with this step see Logging in for the First Time or Forgot your Password?
Step 2 - Find your teacher
There are 2 ways of doing this.
You've arrived at your 'Dashboard'. From here:

-Simply scroll down to see a section titled 'Your tutors'.

-Scroll to the teacher you want to message and click 'Chat with your tutor and confirm lessons'.






Click on 'Inbox' at the top of your dashboard.

-Inside 'Inbox', click on the teacher you want to message.






Step 3 - See / send your message
You should now be in a chat window with your teacher. From here, you'll be able to see all the messages your teacher has sent you, and all the messages you've sent to your teacher.
To send a message to your teacher:
Type your message into the grey box at the bottom of the screen.
Click the 'send message!' button
Ok, I've sent a message, how do I know when my teacher replies?
Not to worry - you'll receive an email notification every time your teacher messages you. Your teacher will also receive emails when you message them, so you're sure to keep up with each-other.
Note - you'll need to login to the website again to respond to a message from your teacher. The 'login to your profile' button found in the email will take you straight to the chat screen once you are logged in.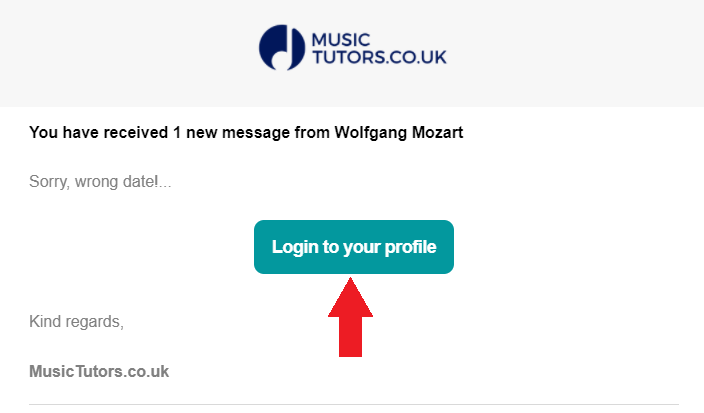 Need more help?
Any questions? Please contact your music service or music hub for support.