Frustrated with your progress over a series of weekly lessons? Intensive courses are a great option for students who want to work quickly towards a short-term goal. Read on to learn more!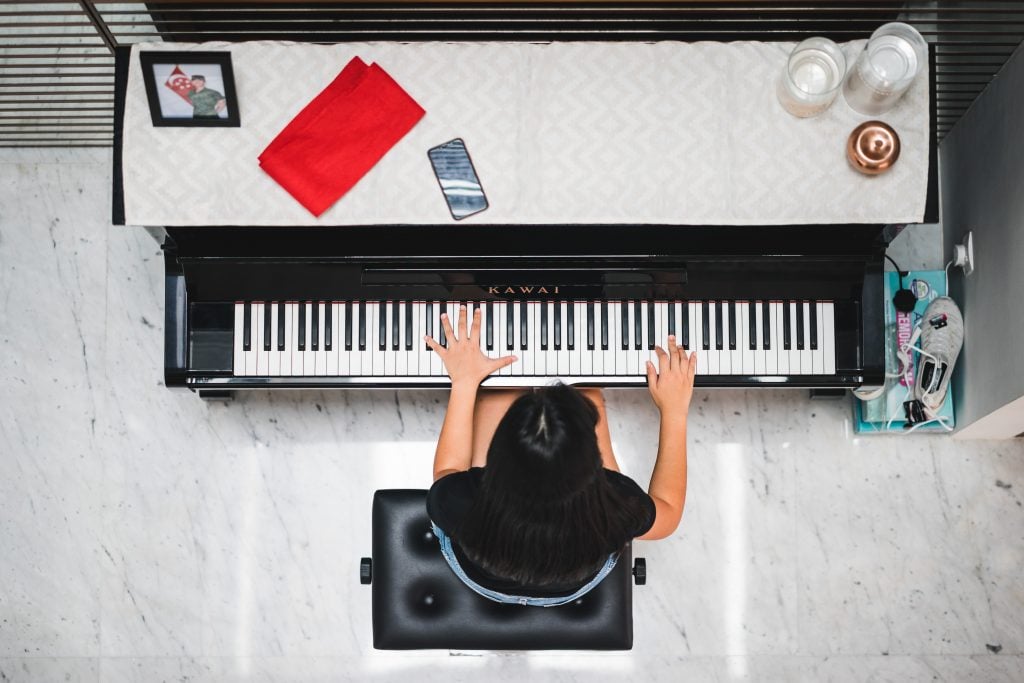 What Are Intensive Courses?
An intensive course is a series of multiple lessons in a short time frame with a structured format so students can make rapid progress towards a specific goal. For example, you might take a week-long intensive course on beginner improvisation, or advanced bow techniques.
Why Take an Intensive Course?
Historically, it was common for aspiring singers and musicians to have daily lessons, especially in the early stages. Students are far more likely to retain progress made on the previous day than if there's a week's gap between lessons. This means you can make improvements quickly!
Students also find it helps to be able to focus solely on music for the duration of the course. Amid such varied, busy schedules, it can be hard to give music your full attention. An intensive course allows you to focus your energy on one thing.
What Our Tutors Say About Intensive Courses…
"As students [children] have so many classes in different subjects per week, an intensive course is a great way to prioritise learning for a specific exam."
– Marguerite, Violin Teacher
"Individual lessons allow more time for the pupil to forget what was achieved in the previous lesson, especially if practice is not quite sufficient."
– Birgit, Singing & Piano Teacher
"Regular teaching is very beneficial for children… It is possible to prepare children for a Theory Grade within one month if they can commit to 90 mins minimum daily."
– Judy, Piano & Oboe Teacher
"There is a lot of fun and excitement in an intensive course, or at least in my intensive courses! Simply because the challenge is to understand and apply principles to your instrument in a short amount of time."
– Magesh, Drum Teacher
Is an Intensive Course Right for Me?
Intensive courses can help students at vastly different stages to achieve a range of goals. Here are some reasons intensive courses might work for you:
Beginners: If you're a complete beginner, an intensive course can help you get a 'running start'.
Intermediate & Advanced: If you have a solid base of knowledge in your instrument, an intensive course can help you to overcome specific obstacles.
Music Theory & Aural: Music theory and aural test skills can be learned quickly, and this is great for the run-up to an exam.
Returning Adult Students: If you're returning to an instrument after a long time, an intensive course is perfect for reactivating forgotten technical skills.
Special Educational Needs: Students with SEN can benefit greatly from an intensive course. It not only cultivates a skill but improves confidence.
If You're Tight on Time: Students who don't have time for a lesson every week have the opportunity to improve their skills in a short time. They can then take this through in their practice until their next lesson.
I'm Ready to Learn – How do I Get Started?
Speak to one of our highly skilled teachers at www.MusicTeachers.co.uk to see if intensive learning could help you. Our teachers are experts at helping students accomplish their goals!
Remember that while an intensive course can speed up the learning process, practice is vital in retaining and reinforcing your knowledge. So ask your teacher to help you cultivate a healthy practice routine too!