How Do I Add Multiple Children to My Account?
How Do I Add Multiple Children to My Account?
Do you have more than one child taking lessons on the site? If so, you'll need to add them into your account. But don't worry, we've created this simple guide to help you!
The process for adding multiple students is different to the usual onboarding of students. We prevent account duplication by only permitting an email address to be used on one account. Therefore, multiple children are processed by creating separate users in the same account.
The account name should be your family name (eg. Walton Family), not the name of one of the children. All children associated with the account should then be set up as users. Here's a video that explains how to do it, and for more details please read on:
Step 1 - Add Your Children as "Users" Inside Your Account.
First, login to your account. For more help with this step see Logging in for the First Time or Forgot your Password?
You will now be taken to your dashboard. From here:
Navigate to 'My Account' by clicking the tab in the black bar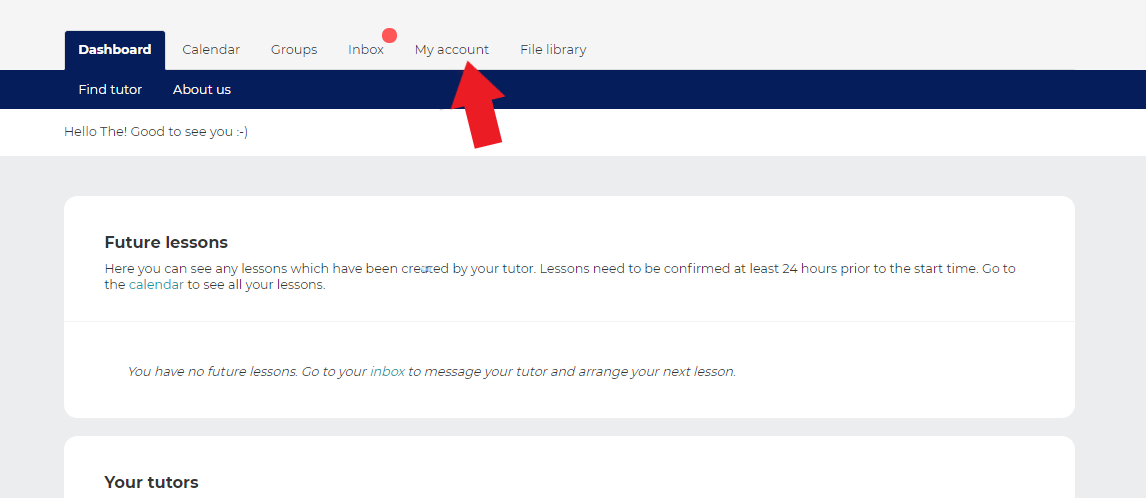 Underneath the 'User information' box, click the 'Add new student' button.
Add your first child's name
Musictutors do not require your child's date of birth or phone number
Click save just once(the save button will turn from dark green, to light green, to dark green to show it has saved)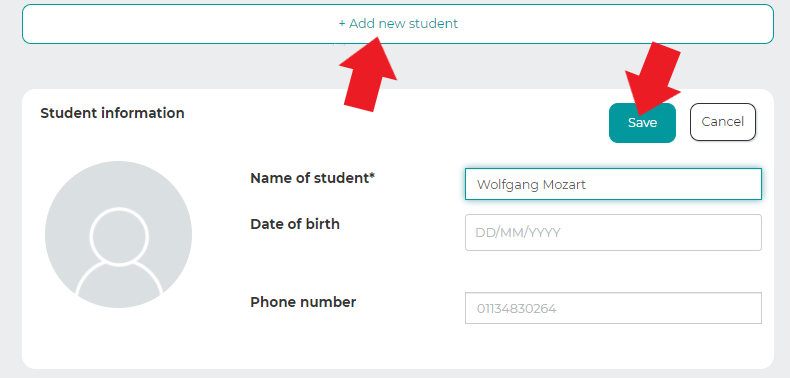 Repeat these steps until all your children have been added as users.
Note:It can help at this point to refresh the page, then you should be able to see all the users you've created.
Step 2 - Confirming the Lessons.
When your teacher schedules your lessons, you will receive an email asking you to confirm.
Note:We advise tutors to book lessons for each child separately as you can only assign 1 child at a time when confirming lessons. They should specify in the accompanying booking message which child the lessons are for. If you have more than 1 child with the same tutor, you'll need to repeat this process for each child's lessons.
Click the green button in the email to log in.
You will be able to see your lessons here on your dashboard.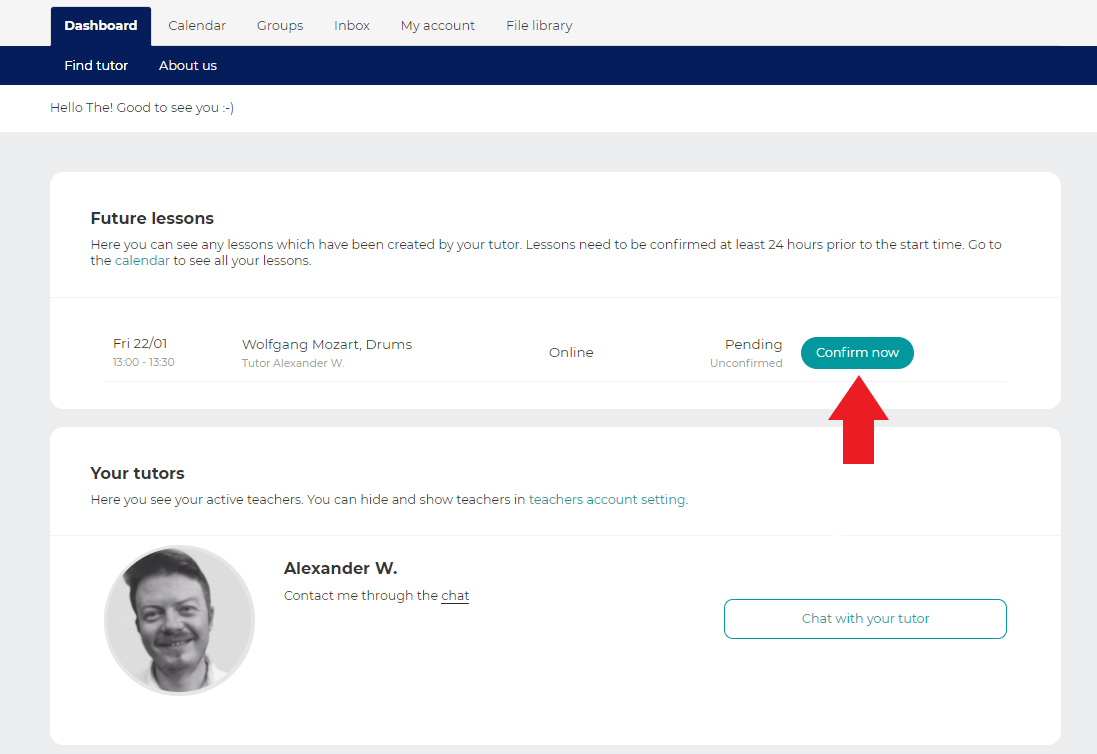 Click the green 'Confirm now' button to go to the confirmation screen
At this point, you will be asked to enter your address.
To minimize the amount of data we need to process, please add the address details of your Music Service. You will only need to do this once.
The next screen is where you can assign the correct student to the lessons. This is done by selecting the student, using the green button.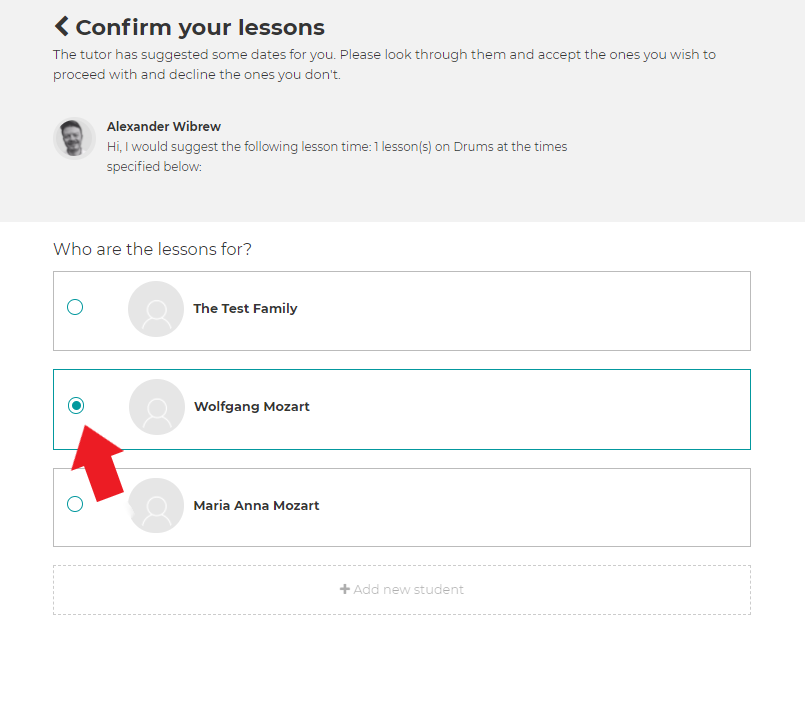 With the right student selected, lessons can now be confirmed. Click the green button "Go to next step" to go to the final step. NOTE - you will not need to pay for the lessons - all payment is done in the usual way through your Music Service.
Next, you'll be taken to the final page. Ignore the payment method options - you will pay for these lessons through your music service, and we will not ever ask you for payment. Simply click the green button 'Confirm' and you are done!
At this point, if you have more children to confirm lessons for, we advise you to reload/refresh your page, and then repeat the process.
Step 3 - Confirming Future Lessons.
Now the first lessons and the associated connections have been established, the name of the child (not the parent) will be automatically added to future lessons, and the teacher will be able to select the correct child to book lessons with. You will still be given the option to confirm which child lessons are for.
Need more help?
Please contact your music service / hub for more information.